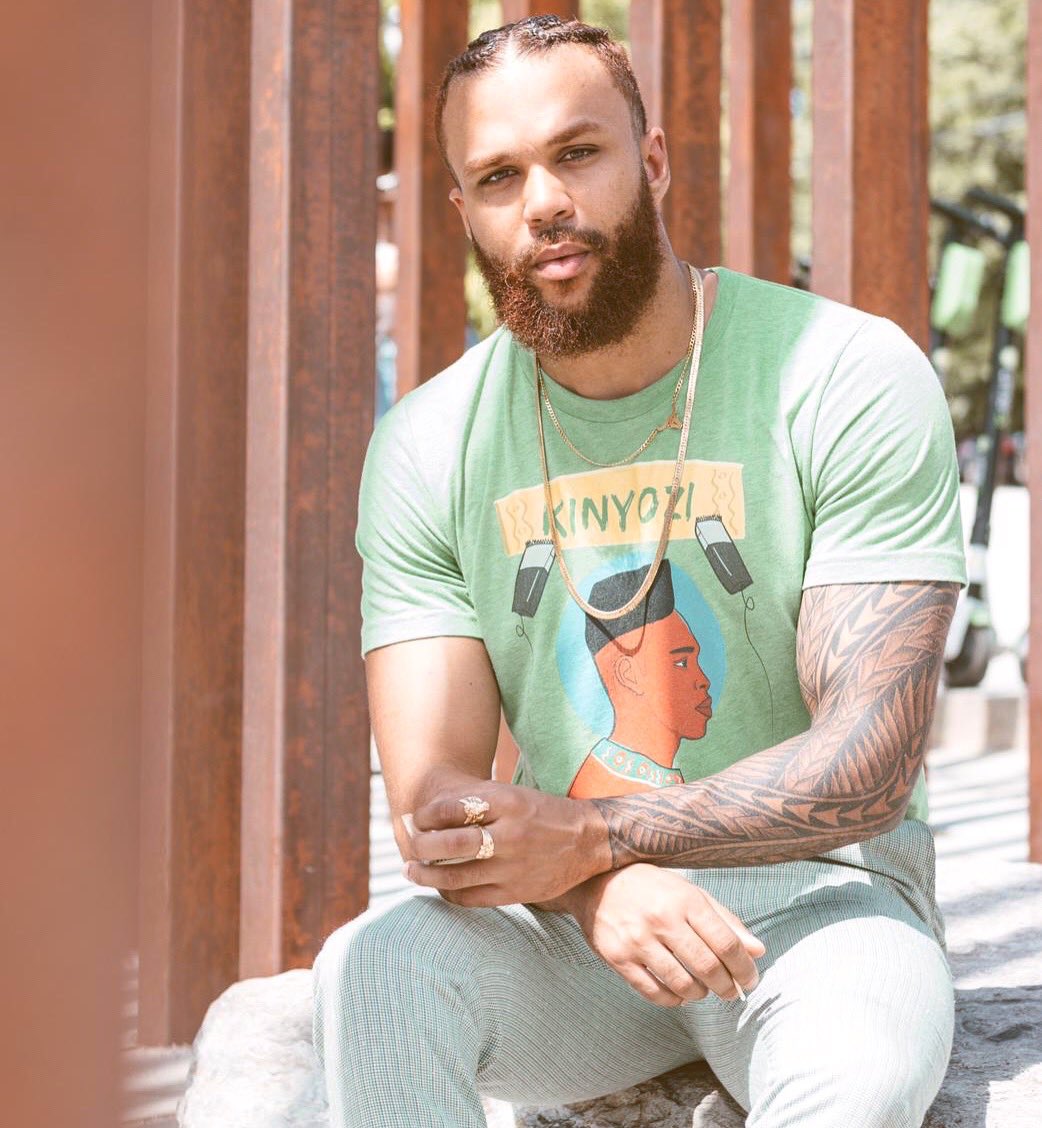 American rapper Jidenna on May 22 posed for a photo sporting a T-shirt with the writing 'Kinyozi' printed on it. Kinyozi is a Swahili to mean barber.
The superstar's T-shirt was made by Kenya's Kimathi Jamhuri Wear.
The maker took to Twitter to express his excitement at Jidenna's gesture of wearing the shirt, and explained the reason behind the piece of art.
"I created this shirt to celebrate all the good work and service #Kinyozi's (barbers) do all over Africa. It is great to see a sharp brother like @Jidenna show us so much support. So, who is your (barber) Kinyozi? #appreciateyourbarber," said Kimathi.
I created this shirt to celebrate all the good work and service #Kinyozi's (barbers) do all over Africa it's great to see a sharp brother like @Jidenna show us so much support 🙏🏾 so who is your (barber) Kinyozi? #appreciateyourbarber pic.twitter.com/X3utZCwdjm

— Kimathi Jamhuri Wear (@JWKimathi) May 23, 2019
Kenyans on Twitter and other social media users have expressed their opinion (lust) on how good the rapper looks:
— HYM8NZ (@_QuitaBee) May 23, 2019
— Saturn Girl Jada 💫 (@sainttaquarius) May 23, 2019
— Sheila (@SheilaLMaina) May 23, 2019
*don't look into his eyes, don't look into his eyes—whatever u do, don't look into his eyes* pic.twitter.com/lyxdLbnrIC

— | J E N N | ❤💛💚 (@JennnSaidWhat) May 23, 2019
— Candace Evangelista 🏳️‍🌈♈️ (@CandaceA) May 23, 2019
— Ciara, Run Me That Prayer Plz! (@IamSeanAnthony) May 23, 2019
— Akinyi Ogode (@afriqandoll) May 23, 2019
— Mari BraMi (@MariBraMi) May 23, 2019
In case you had forgotten: