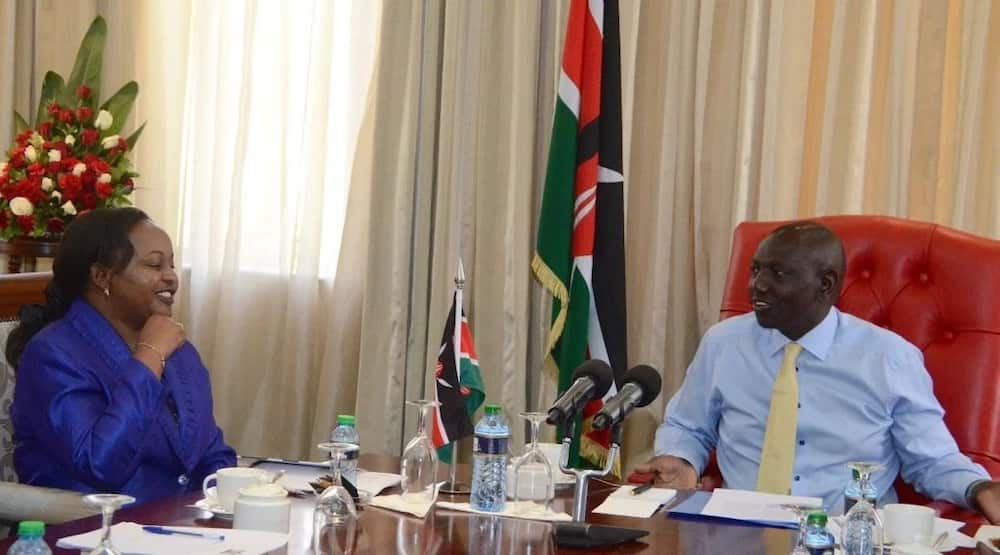 The Tangawizi bloggers have been told to keep off the Ruto and Waiguru merger speculations that they are selling to Kenyans. The Tangawizi bloggers are the alleged hired bloggers that Nyakundi Escobar has always exposed.
Lately, politicians have not been taking chances with social media and the blogosphere – an area they are using to advance their interest as the heated 2022 political test nears.
Twitter and Facebook has been awash with speculation of Waiguru and Ruto merger for the top seat in the 2022 elections.
According to Abuga Makori, a  contributing editor at Sunday Mirror "We glorify people who ruin our economy and I won't be shocked to see Ann Waiguru becoming the next DP. The position has after all been occupied by another economic terrorist Ruto. Waiguru orchestrated NYS theft and she was still elected by Kirinyaga people."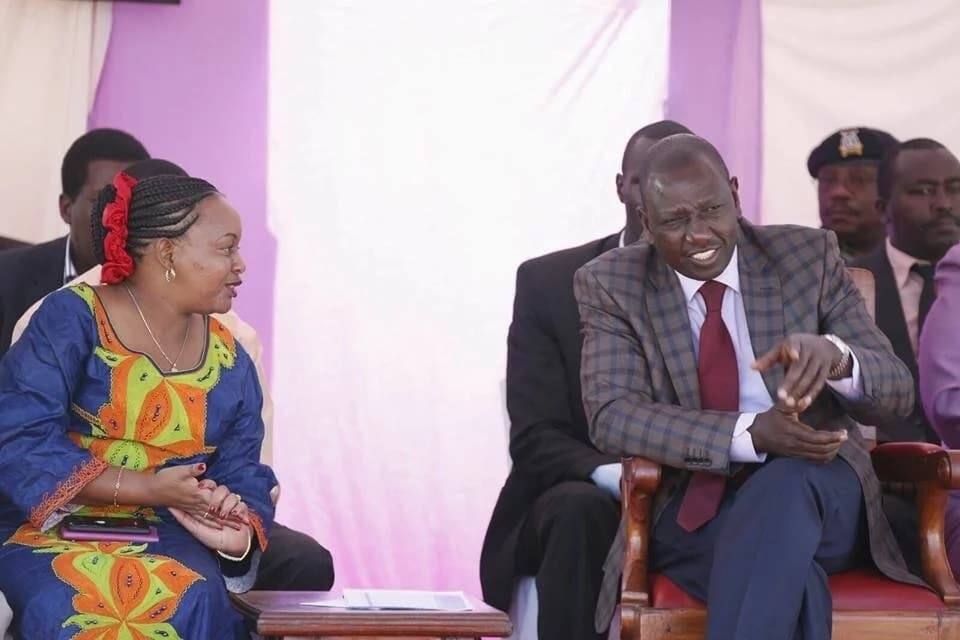 Ruto and Waiguru rivalry was at one time ripe back in 2017 when the National Youth Scandal erupted where Ksh 791 million was looted.
At that time DP Ruto made things worse for the once inseparable duo while appearing before the Public Accounts Committee(PAC). Ruto hit back at Waiguru not once but twice saying she must pay for her sins and stop 'cat walking' and 'talking too much English'.
Dear Tangawizi Bloggers,

We can't have Ruto and Waiguru going for the top job 2022. Kenya is not a kiosk. You can do better Waititi can work wonders. Meanwhile spare us the mediocrity.#WaiguruDp2022

— Cyprian Nyakundi Escobar (@CisNyakundi) May 22, 2019
The speculations that Waiguru and Ruto will merge to form a coalition is expected to create more tension especially now that it comes months after she agreed to ease her strained relationship with Raila Odinga.
Raila like his counterpart Ruto had lost best of friends with Waiguru after the opposition leader linked her to the multi-million scandal at the National Youth Service (NYS).
When they met at Raila's capital hill area, in the spirit of 2018 March 9 handshake between President Uhuru Kenyatta and Raila, they agreed to bury their hatchet.
Raila Or Ruto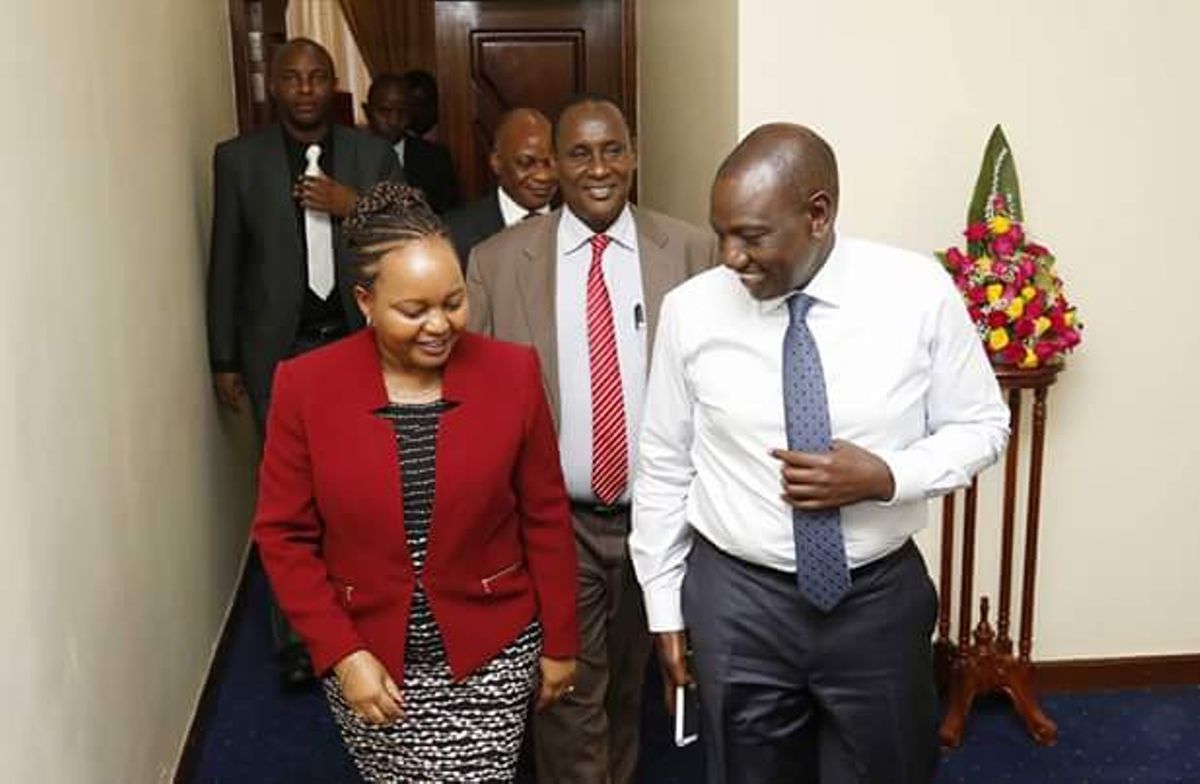 Now, settled in the spirit of reconciliation that the country has embarked on the question that lingers is will Waiguru join forces with Raila or Ruto?
Mt Kenya Council of Elders has been on the forefront to criticise President Uhuru Kenyatta for sidelining DP Ruto especially in his appointments which are alleged to be favouring Raila forces.
Majority of those opposed to the handshake are supporters of Ruto's 2022 presidential bid.
Ruto is slowly gaining followers with Mt Kenyan region torn between him and Raila. The scenario is the same in the western region where division has slowly scraped in with some influential politicians calling for the ditching of the DP camp.
But what angers Kenyans most is the manner in which we endorse our politicians.
It can be well remembered in 2017 when Kenya's former chief justice went on an interview with a Dutch newspaper.
Mutunga revealed that "Kenya is at war with mafia-style cartels run by corrupt politicians and business people"
Mutunga said many in Kenya's political elite have close dealings with organised crime gangs, making money from trafficking illegal migrants, weapons, drugs and producing counterfeit money.
Are Kenyans digging their own grave twice deeper?