In the 17th century, knowing when to abandon a sinking ship was easy, due to the fact that the ship was quite literally sinking. Today, however, in a world overrun with modern-day corporate pirate ships, knowing when to bail on a failing start-up or collapsing legacy brand is less obvious.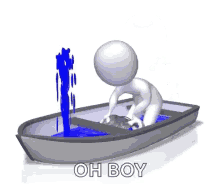 If your company feels like a sinking ship and your days working there are clearly numbered, don't waste another minute. "It's time to kick your job-search efforts into high gear. It's much easier to find work when you're currently employed even if that employer is about to close its doors so now's the time to figure out your next career move and create a job-search plan to get there.
In other words, it's your responsibility to sift through the dumpster fire that is your current shriveling corporate entity and collect anything that's going to save your ass from drowning with the rest of the crew. Also, Augustine says, this is a great opportunity to inventory your professional network.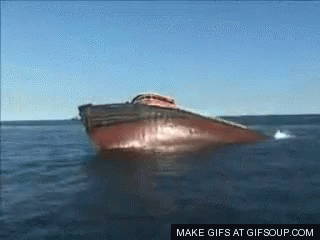 Basically, if you want to survive this iceberg collision, while your other coworkers are using this disaster to fool around and lean into the futility of it all, you're better off trying to find a lifeboat, even if it means climbing on top of your fellow crewmates' heads.