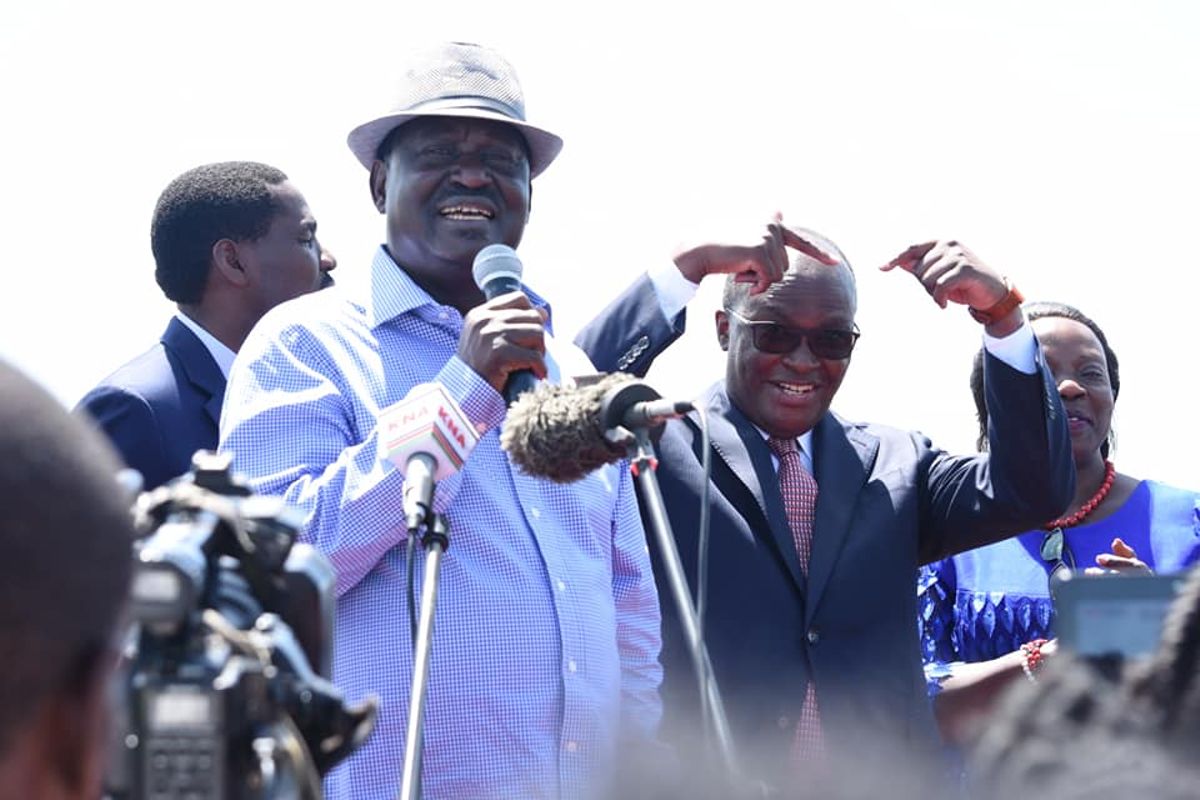 Opposition leader Raila Odinga awakened the wrath of his people in Kisumu county by campaigning for the Industrial Park project. He disappointingly got heckled amidst his speech to the wananchi who claimed the strategy equated to forced take over of land for the special economic zone.
He stirred rage when he said the economic zone is more important than leaving the land fallow or practising small-scale farming.
But some villagers heckled him, saying they prefer their land than the industrial park
Carrying placards, the Ombeyi Ward residents Monday staged a protest. He asked the locals to welcome the project, saying it will open up the region.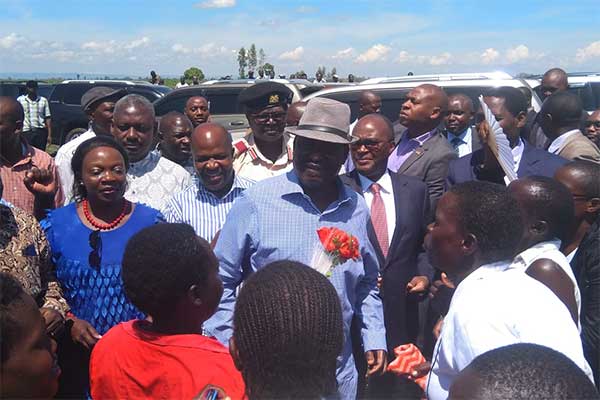 "Why are you embarrassing me? I am bringing development yet you are not keen on the projects that will benefit you," said Mr Odinga.
The ODM leader said the project on 500 acres of land will start immediately after Sh  500 million is allocated to it in the current financial year and Sh 2.5 billion in the next fiscal year.
According to the residents, their protests were motivated by the fact that the government did not consult them about the project.
They further noted that their ancestral land was reverted to the Kisumu Municipal Council after torrential rains pounded the region, flooding the area for months in the early 1980s.
Consequently, the displaced locals were moved to safer grounds, however, the locals now want the land reverted and compensated before the new project begins.
Reports indicate that the locals have complained that the land was later registered under the council.
Muhoroni citizens asserted that they will not be duped to accept their land to be grabbed. They are reported to have carried placards saying that the handshake should not be used to grab land.
Building of the industrial park will be launched officially in August by President Uhuru Kenyatta, his Uganda counterpart Yoweri Museveni and Felix Tshisekedi of DR Congo, Mr Odinga said.
Mr Odinga, who is also the Africa Union High Commissioner for Infrastructural Development, was accompanied by Cabinet secretaries Peter Munya (Trade and Industrialisation), James Macharia (Transport, Infrastructure, Housing and Urban Development) and John Munyes (Mining).