Mother's day is here with us. Most people have great memories of their mothers from childhood, and their guardians as well.
Kate Actress's mother has come out to reveal so much about her relationship with her daughter, Catherine Kamau.
Seeing as this weekend is Mothers Day weekend, Catherine featured her mother in a video she posted on social media where her mother embarrassed her.
Her mother spoke of a time when she went home and found Kate in the house with her classmates. Kate's reason was that she had promised them a birthday party, something her mother wasn't aware of.
Catherine Kamau sat there grinning cheekily, trying to defend herself. Her mother also narrated an incident that happened when the family was living in Mombasa.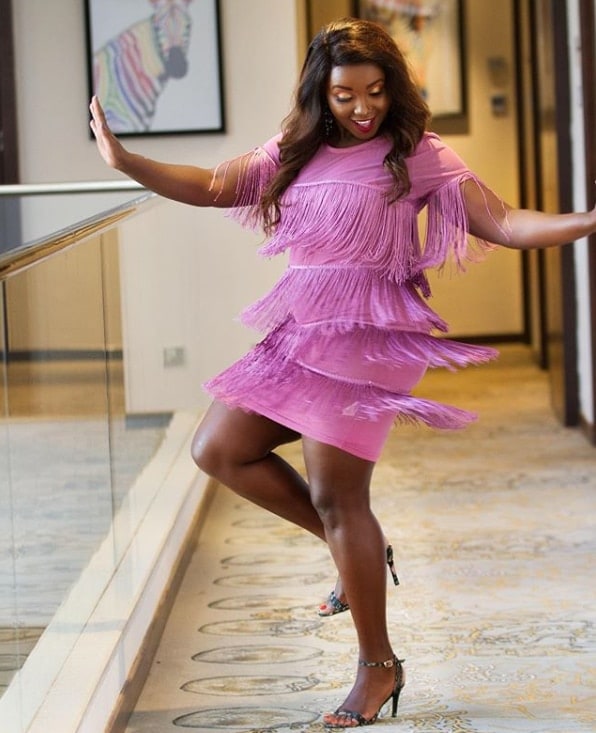 She said that her daughter would normally go out with her friend and just disappear. On one particular Friday, her daughter did not come back home. On Saturday after much worrying by the family, they went to look for her at Coast General Mortuary, fortunately she wasn't there.
Catherine's mother then went to church the next day praying to God for help, only to find her daughter in the church leading the choir!
Her mother was also revealed that the concept of her daughter's acting career was something unfathomable for her, with people of her generation preferring the sturdy careers like being a doctor.
And what about the elephant in the room, her daughter's pregnancy at the age of 18? Her mother was more concerned about what her husband, Catherine's father would do more than the fact that she was pregnant.
View this post on Instagram
the biggest problem for me we were thinking with the sisters, her father will kill us because for fathers they always think we were there when our children are getting pregnant.
But Catherine's mother was proud of how her daughter had handled the challenge. She says she still went on with school but she was a full-time mother.