Security agents in Mandera on Friday destroyed contraband goods worth more than Sh5 million believed to have been sneaked into the country from Somalia by unscrupulous traders.
Mandera County Commissioner Kutswa Olaka, who led a multi-agency security team in the exercise, said the move follows a court order that the goods be destroyed.
A local court had earlier ruled that the goods did not meet Kenyan health standards provided by the Kenya Bureau of Standards (Kebs).
Olaka, who spoke at Qarbakole dumping site where the assorted goods were burned, said the government could not compromise the health of its people by allowing uninspected goods into the country.
He said no tax had been paid for the goods hence denying the country vital revenue needed for development.
"We grow our economy using taxes collected from import duty and other forms of taxation and it will be wrong to allow people to smuggle goods under the pretext of cheapness," he said.
"I have had discussions with Kenya National Chambers of Commerce officials and they assured me they have the capacity to avail cheap goods to residents," he added.
The administrator warned that those found smuggling goods would be arraigned and their vehicles forfeited to the State.
The destroyed goods included wheat and maize flour, sugar, cooking fat, detergents and other household goods that were nabbed by the security team comprising  the KDF, KRA and police officers.
The goods had been stored at the KRA warehouse at the common border with Somalia.
Following the destruction, the local business community argued that the goods should have been given to the needy in society. They accused border police officers of extorting bribes from traders and later confiscating their goods.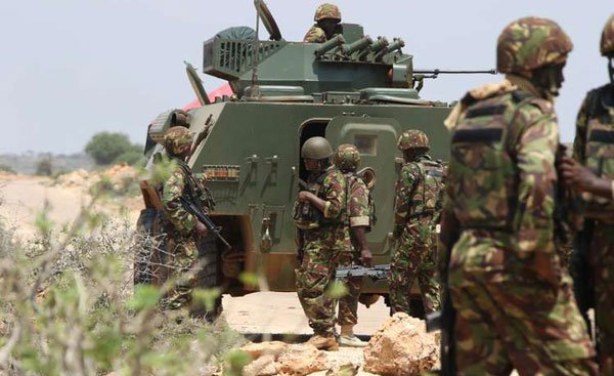 The border with Somalia was closed in 2009 following continuous smuggling of goods into the country.
Security agents have said the border will remain closed with the construction of the security wall expected to streamline business operations once completed.