Tottenham Hotspur have arguably had one of the best managers in a span of more than 25 years.
Mauricio Pochettino arrived in Tottenham on 24th May, 2018 on a five-year contract that will keep him till 2023.
Spurs have seen great revival since the arrival of the Argentinian and once again became one of the most feared clubs in the Premier League.
When Pochettino took over Tottenham, they hadn't finished above 4th in 29 years and had never got past a Champions League quarter-final
He's now taken them to 4 consecutive Top 4 finishes and their first ever Champions League final!
Spurs proceeded to the final after successfully beating Ajax on away goal with an aggregate (3-3).
At the sight of this, Pochettino didn't believe his eyes. Instead, he wept before the fans and lauded his boys for their hard work.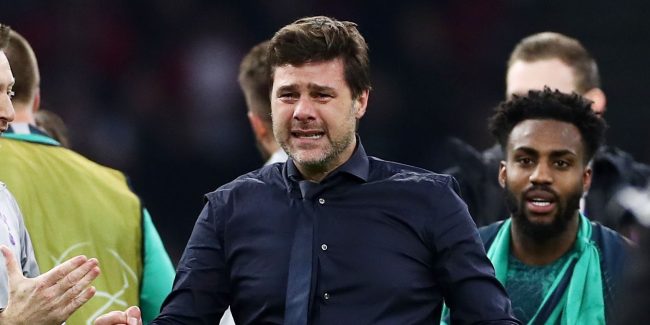 Tottenham will be facing Liverpool for the finals on June 1st at Madrid.