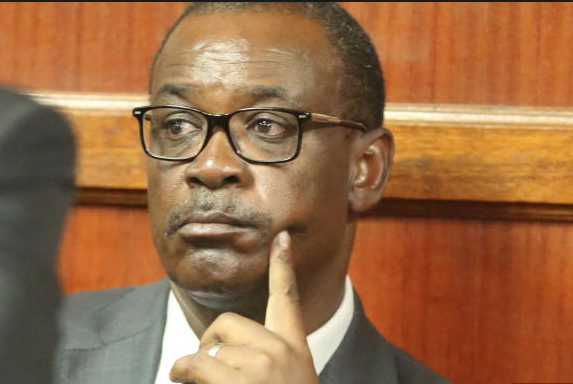 Since losing the city governorship to Jubilee's Mike Sonko this is the third time Kidero has been arrested as he continues to challenge claims of money laundering and abuse of office.
Kidero is facing charges relating to irregular payment of Sh68 million to the firm of Wachira Mburu, Mwangi and Company Advocates.
He is set to face five charges, among them money laundering, abuse of office, conspiracy to commit an offence and unlawful acquisition of public property.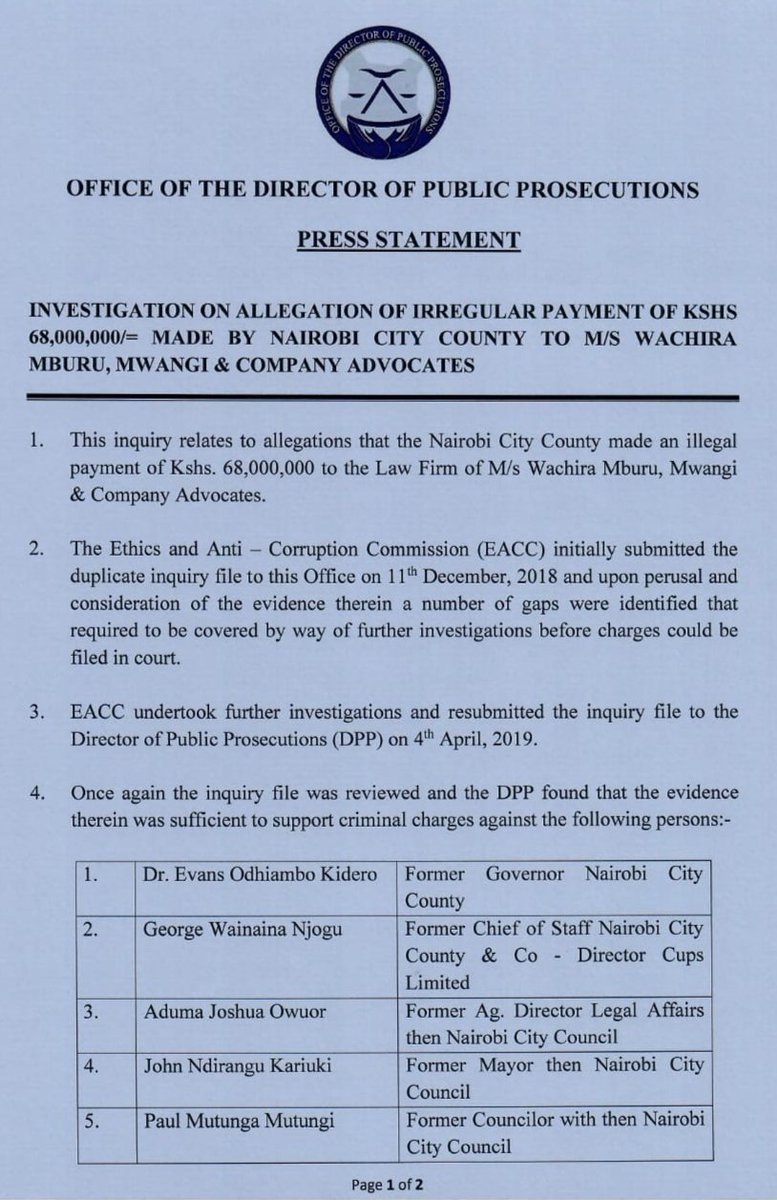 Kidero is accused of receiving Sh14 million, which was wired to his account, from a firm associated with Wainaina, who had, in turn, received the money from lawyer Steve Kariuki.
According to the ex-governor, detectives came to his house at 4 am to arrest him and take him to the EACC headquarters by 7 am where he found "all international and local media waiting".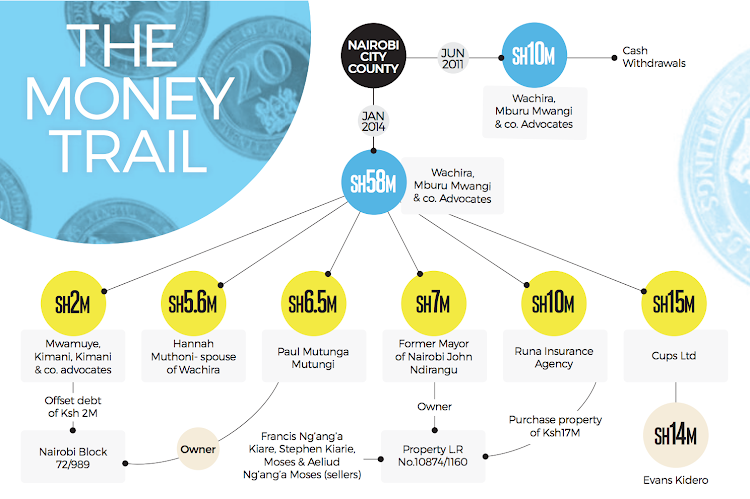 He added: "It's a demonstration that EACC is only interested in cheap media publicity and to try my case in the court of public opinion rather than present their case in a formal judicial system where they have to provide proof beyond the excitement of arrests and media.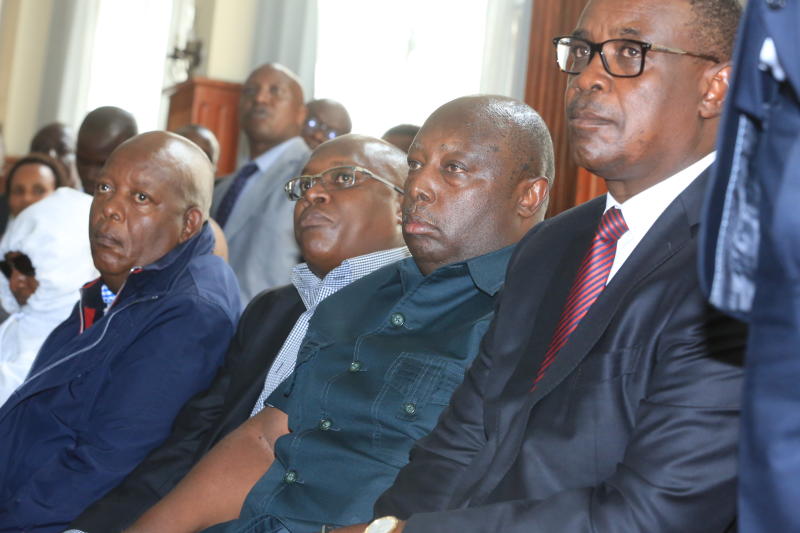 I was arrested at 6 am; why wasn't I taken to court on the same day? The plan, it would appear, was to keep me in a police station the whole weekend," he told the court.
A firm identified as The Clips Ltd was also been listed among the accused persons.
It is an insult to Kenyans to charge Kidero with theft of Shs. 68M when the @OAG_Kenya Edward Ouko has meticulously documented about Shs. 200 BILLION that @KideroEvans STOLE from Mumias Sugar Company and the people of Nairobi. Charge everyone who "ate" with him including in ODM.— Dr. Miguna Miguna (@MigunaMiguna) April 29, 2019
However, the former Nairobi County governor was charged separately with varied corruption-related offences.
The Nairobi court ordered the suspects remanded at the Kilimani Police Station until Tuesday afternoon when the it will rule on their bond applications.