Machakos Governor Alfred Mutua has given last warning to poisoners of river Athi. Mutua has said he won't sit and watch as the river which serves many people is being polluted.
Governor Mutua said contamination of the river, which acts as the main source of water for thousands of residents in the lower eastern region for both domestic and irrigation use, is a health hazard and vowed to close the factories.
"Poison in the river Athi is being ingested and killing people who depend on the river for water and irrigation. This poison is being poured into the river every single day by companies and residential estates as pollution.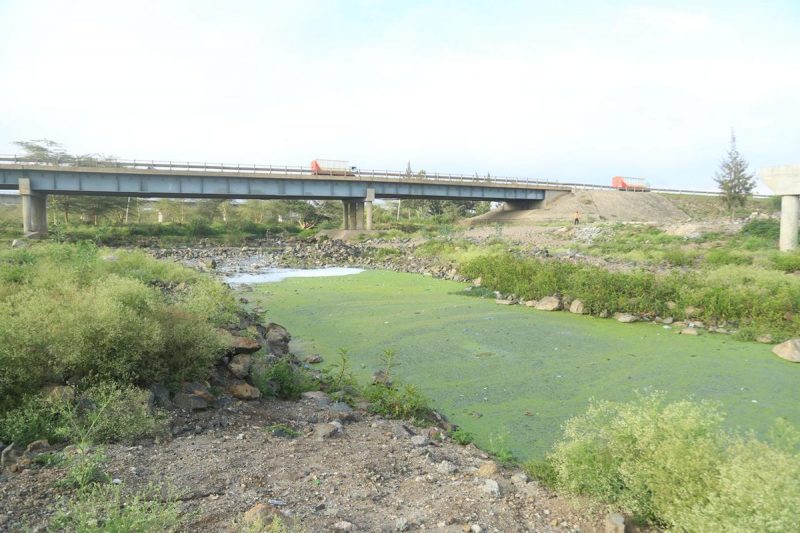 This has to stop and it WILL stop. A few months ago, I issued an order asking all companies that pollute the waters of the Athi and also of Nairobi river which pours into the Athi River, to stop doing that."
"It has come to my attention that my directive was ignored and everyday greedy business owners, in total disregard of the impact on humans, are continuing pouring chemicals and sewage into the Athi River.
The impunity by companies that pour poison into the Athi River is bolstered by corrupt NEMA and other environment and judicial officers who are bribed and facilitated to look the other way as our people die.
Cancer and other diseases are on the increase and we know chemicals in the water we drink in villages or in the vegetables we buy, even in other cities far from the river, are contributing to pain and death.
To me, life is sacred and I will not allow an innocent village girl to be condemned to cancer due to this or that procedure supported by corruption and bureaucracy.
Businesses can adhere to good and ethical business practices that protect our environment. The ones that chose money over life, have to be taught a lesson.
I, therefore, issue a last warning to companies, housing estates and institutions that are polluting into the Athi River: I will personally ensure they get shut down and the life of a child or mother downstream is spared.
Either they get their act together or they ship out of Machakos County and Kenya.
TUMECHOKA."