Former Prime Minister Raila Odinga is totaling losing it in the Handshake and is now singing Jubilee's tune.
The things he fought against while in the opposition is the things he is currently enjoying.
The  African Union High Representative for Infrastructure perhaps is tired of asking Kenyans to vote for him and this could be a sign that he do not care anymore.
Raila confirmed that he will accompany President Uhuru Kenyatta to China next week to seek funds for the extension of the Standard Gauge Railway (SGR) from Naivasha to Kisumu.
Mr. Odinga said that the Ksh 380 billion will help revive the Kisumu inland port whose fortunes have dwindled due to the collapse of the dilapidated railway.

I will be part of the delegation that will accompany the President to the Asian country next week. The new SGR line will extend from Naivasha to Narok, Bomet, Sondu and finally Kisumu
The loans to be borrowed will be added to the first billions for the construction of concluded Nairobi-Mombasa railway.
In 2017, Raila opposed the government from borrowing more loans on top of others but instead should pay off others first.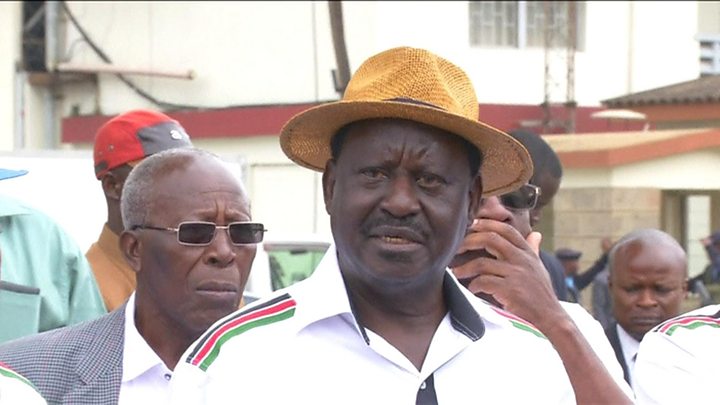 But in 2019, he is championing for loan acquisition, thanks to handshake.
But are his supporters happy about the new 'Joshua' in town who promised people of Canaan where milk and honey flow?
Do you think Raila is a let down to his die hard supporters?
Canadian lawyer Miguna Miguna thinks that the government used a lot of money in SGR compared to electric rail in Ethiopia.
With the recent deaths in Turkana and Baringo, do we really need SGR or food?
Now that Raila is a government's 'errand boy', what is next for Kenyans when the opposition is dead? Go the Sudan way?