Nairobi Governor Mike Sonko has come to the aid of the family of a twin after they reached out to his office for help.
Through the Sonko Rescue Team, the county head reached to Gloria Kinya (11) who was born as a conjoined twin.
Eleven years ago, doctors carried out a separation where the other baby passed on. Kinya, survived but was forced to live with disability following the procedure.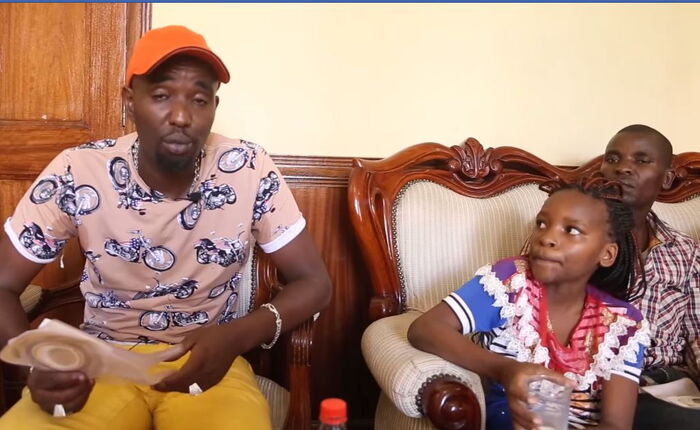 The surgery restructured some of her organs when her anus created on the left side of her stomach by bringing the large intestines to the surface and creating an opening called a stoma.
Having a stoma requires patients to use a colostomy bag. There has been a shortage of the bags since December 2018. after the Ministry of Industrialization and the Kenya Bureau of standards failed to clear the bags for importation.
For ten years, Francis Manyara had been carrying his daughter around. He later brought her to Kenyatta hospital for specialized treatment and also sought intervention for the governor's office.
In a post, Sonko stated," Having sought my intervention in Gloria's predicaments, the father (Francis Manyara) let me in the know of just how hell of a life it has been for him and Gloria, her 11-year-old daughter, since she was born with her late conjoined twin."
To Manyara's relief, Mohamed Jawe of Sonko Rescue Team delivered 100 colostomy bags as an immediate measure for Gloria's condition.
They also gave the family a wheelchair to aid in the girl's mobility and various foodstuffs for the family.
"I thank the Governor for his help and for giving me the wheelchair and the bags for Gloria until the others arrive," Manyara stated.