The troubled airline Kenya Airways has lost 130 pilots for the last one year to middle east Countries.
The Kenya Airline Pilots Association (KALPA) has said that the pilot are seeking greener pasture after poor payment by the Kenya Airways.
KALPA has dismissed the report that the by Kenya Airways CEO Sebastian Mikosz that the airline's pilots are the best paid in Africa, gobbling up a large share of its income.
The association said currently there are 430 pilots at Kenya Airways and that the national carrier needs additional 200.
The association's secretary-general, Mureithi Nyaga, told the National Assembly Transport and Housing Committee last week that the airline is one of the best paying in the region.
Mr. Nyaga told the MPs that other international airlines have also been targeting KQ engineers whom he said are some of the best trained in Africa.
"Our pilots are the best trained in Africa and that why they are in high demand,"he said.
Recently, the House Public Investments Committee (PIC) has opposed a proposal by the Cabinet seeking to have Kenya Airways take over the running of Kenya Airports Authority (KAA).
The MPs wanted to know the true identity of KQ owners and what sky team partner, KLM, was putting on the table.
The chairman of the committee, Abdulswamad Nasir (Mvita), asked why the Government wanted to allow an entity making losses to take over the management of KAA and warned that the move would have far-reaching implications, including putting the jobs of more than 20,000 employees and the nation at risk.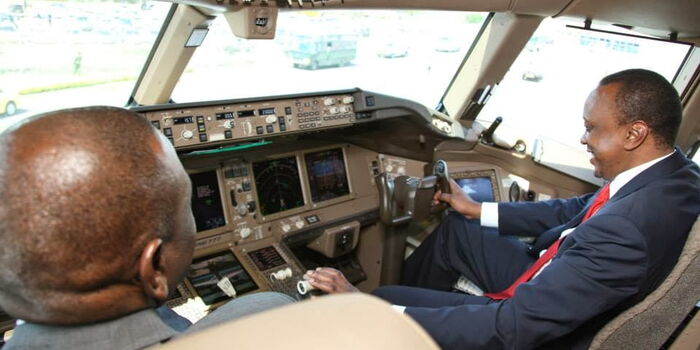 The MPs opposed the proposal to have the management of Jomo Kenyatta International Airport (JKIA) being handled by KQ, arguing that this would have an effect on the daily running of other international airports and airstrips in the country.