The greatest level of humility and love gesture was carried out by Pope Francis who tried to save humanity by kissing the feet of South Sudan's previous sworn enemies leaders as he pleaded for them to stay in peace.
He appealed to President Salva Kiir, his former deputy turned rebel leader Riek Machar, and three other vice presidents to respect an armistice they signed and commit to forming a unity government next month.
"I am asking you as a brother to stay in peace. I am asking you with my heart, let us go forward. There will be many problems but they will not overcome us. Resolve your problems," Francis said in improvised remarks.
The leaders appeared to be stunned as the 82-year-old pope, who suffers from chronic leg pain, was helped by aides as he knelt with difficulty to kiss the shoes of the two main opposing leaders and several other people in the room.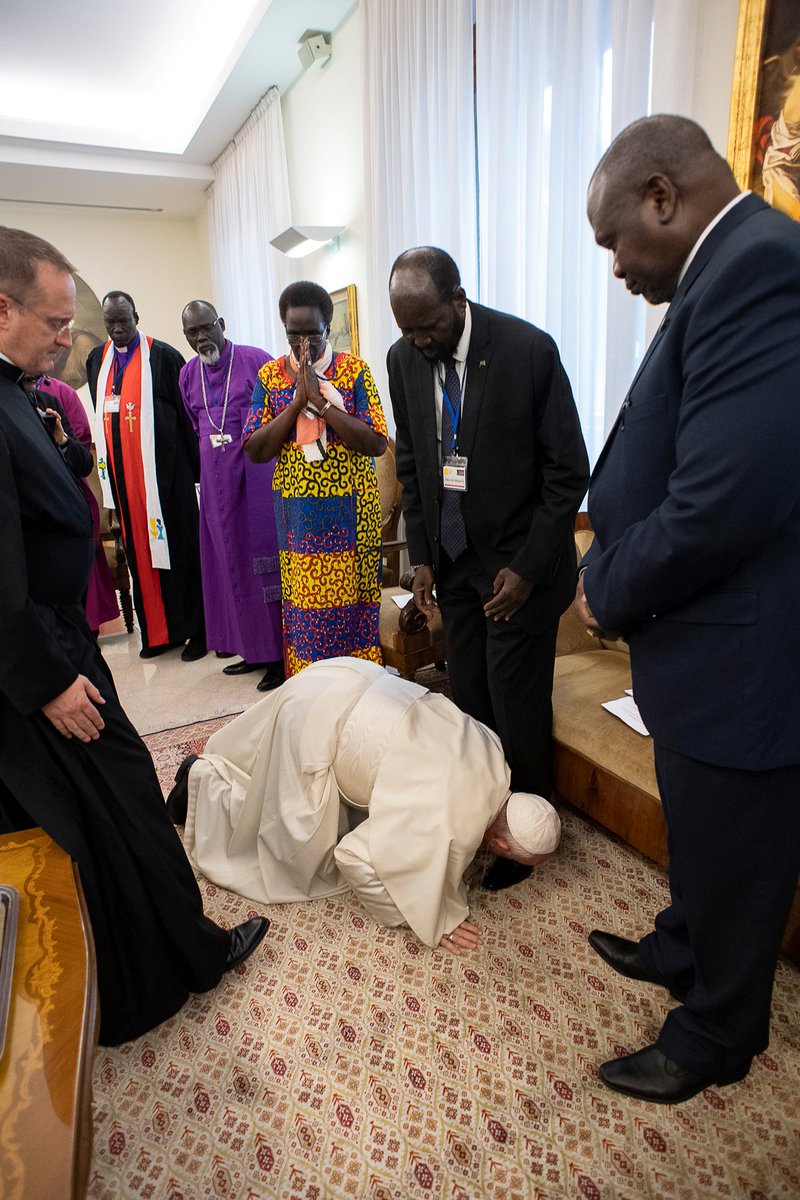 Most leg pain results from wear and tear, overuse, or injuries in joints or bones or in muscles, ligaments, tendons or other soft tissues. Some types of leg pain can be traced to problems in your lower spine. Leg pain can also be caused by blood clots, varicose veins or poor circulation.
His appeal was made even more pressing as anxiety grew in South Sudan that Thursday's coup in neighboring Sudan might put at risk the fragile peace deal that ended South Sudan's brutal five-year civil war.