Memories are still fresh on how a man hacked to death his lover over relationship gruntles.
Citizen TV journalist Linus Kaikai recently revealed that he gave his wife Jacinta Mueni his ATM card just three weeks after they started dating.
Speaking to a local magazine, Linus revealed that they were neighbours and at some point, they both wanted to move out of their neighbourhood.​
"While planning one of our dates, we ended up asking where each one lived only to realise we lived within the same complex, just different blocks.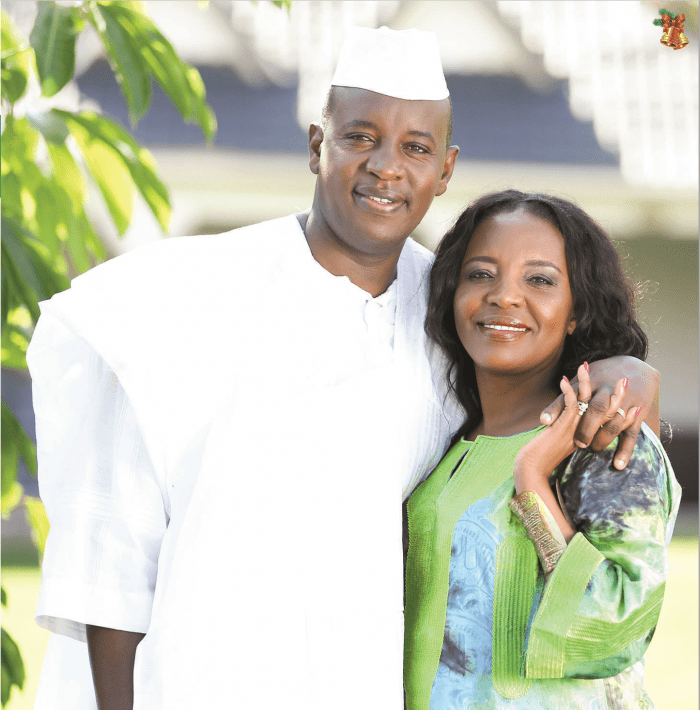 "In fact, Mueni could even see my block from her apartment and I had to pass by her house to get to mine," recalled Kaikai.
He added: "When we both wanted to move out of our houses, I was sent on an assignment out of the country. So I handed her my ATM card and told her to secure a place of her choice for me and left."
The two have been married for almost seven years and Mueni admits that she was surprised Kaikai handed her his ATM that early.
"Our first date lasted 11 hours. We were supposed to meet briefly in the evening but we ended up parting ways at 3 am. To say that I was shocked when Linus gave me his ATM card after only three weeks would be an understatement."
"That December, we parted ways, me to Kitui and Linus to Osinoni, Narok, but we were in constant communication and while Linus loves spending time in Narok, he left early and we spent the remainder of the holiday together," she said.
The two met in 2005 and married seven years later in 2012 but Mueni says she never visualized marriage during their early dating days.
"From our very first date, I told Linus that I was not looking for marriage. Strangely enough, I always had this notion that I needed to live my best life at any given time, including when I was single.
"By the time I was meeting Linus, I had a full-time job, my own booming side business – Style Sense – an active social life and the plan was to get my Masters and Phd as well. I just didn't know where marriage would fit in the equation," she told the Magazine.