Firebrand exiled Lawyer Dr Miguna Miguna has send a message to all Kenyan Patriots after the April 11, 2019 Sudan revolution.
Miguna has urged Kenyans to keep on mobilising.
His message came shortly after the Sudanese Army overthrew the Country's longest serving Dictator General Omar Al-Bashir.
Both Al-Bashir and Algeria's Bouteflika regimes were overthrown.
The renown Lawyer Congratulated the patriots of the two Countries for managing to overthrow the dictators.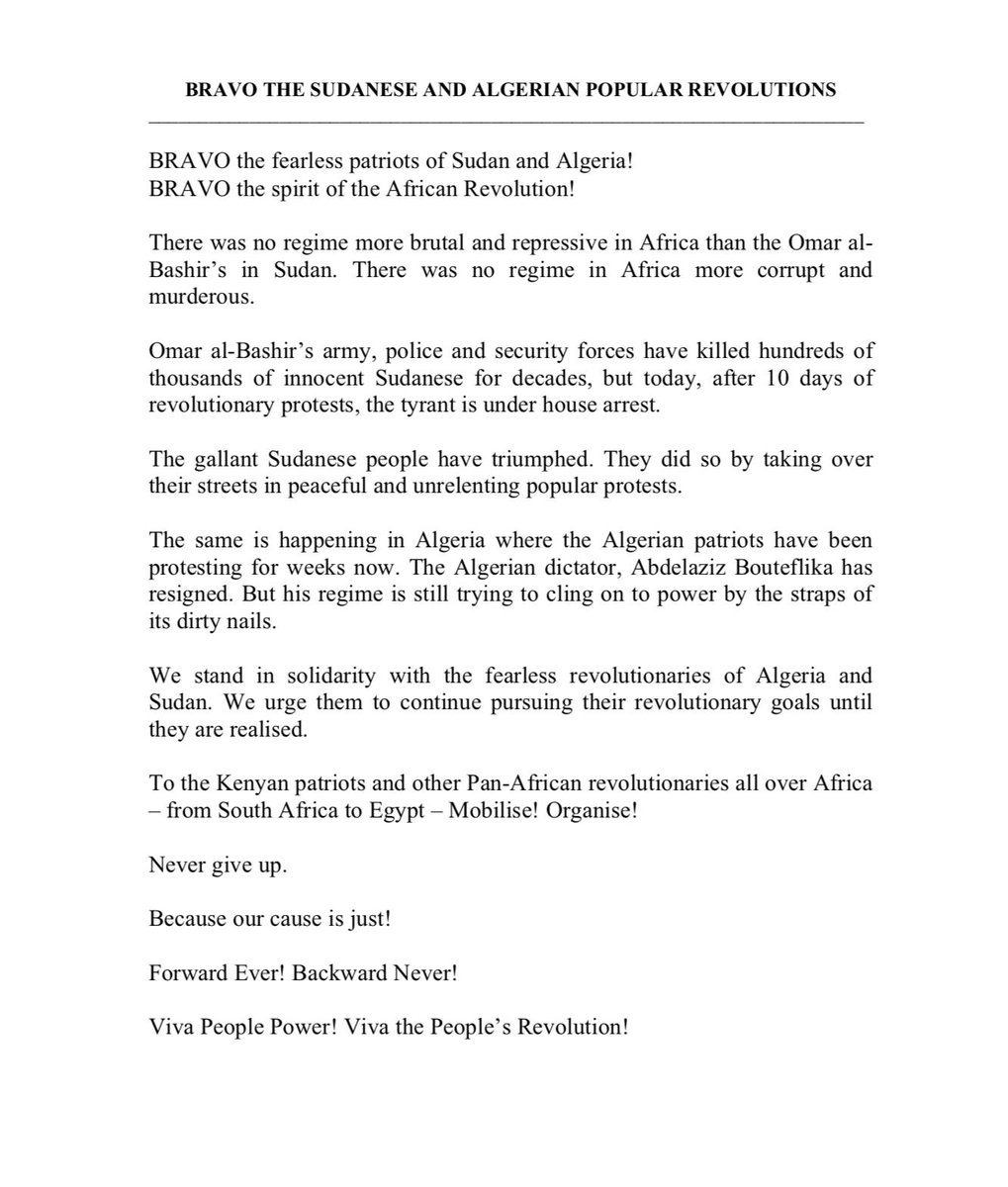 " BRAVO the Sudanese revolutionaries!BRAVO the Algerian revolutionaries!
Omar al-Bashir's and Bouteflika's brutal regimes have fallen!
To the revolutionaries in Sudan and Algeria: Remain focused and uncompromising. To the Kenyan Patriots: MOBILISE!Viva!" he posted.