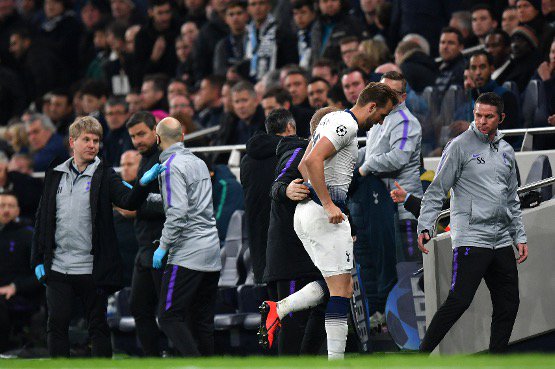 Tottenham claimed a huge 1-0 win over Man City in the Champions League on Tuesday.
Spurs, maintaining their 100% winning record in their new stadium, beat the Sky Blues thanks to a Son Heung-min winner in the second half.
After keeping the clean sheet, Spurs have an amazing opportunity to KO Man City in the quarterfinals.
However the night wasn't all peaches and cream for Tottenham.
In the second half, just before the hour, Harry Kane was injured.
Kane limped out of the game after Fabian Delph landed his studs on the forward's ankle.
As soon as the incident happened, Kane signalled he couldn't continue.
The England captain needed help to return to the locker room in worrying scenes.
Earlier in the season, Kane missed 40 days with the same problem.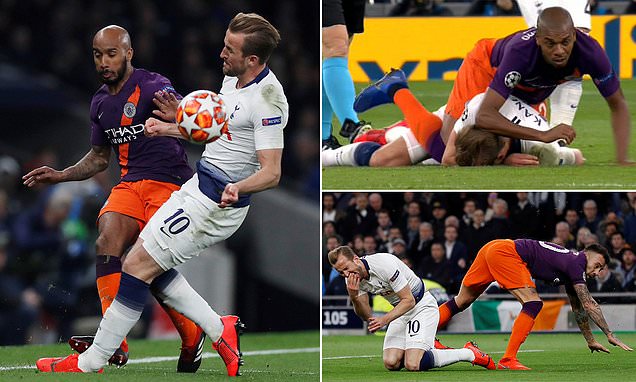 Were Kane to miss a similar length of time, his season may have ended in midweek.
For the record, Pochettino also erred on the side of caution, stating that Spurs have to wait for the results of tests on Wednesday to determine the exact nature of Kane's problem.
The principal beneficiaries of Kane's injury are Tottenham's top four rivals: Chelsea, Arsenal and Man United.
Chelsea, after a 2-0 win over West Ham on Monday, moved into third place on 66 points.
Spurs, who have a game in hand over Chelsea, are fourth on 64 points.
Arsenal and Man United, who also have games in hand over Chelsea, have 63 and 61 points respectively.