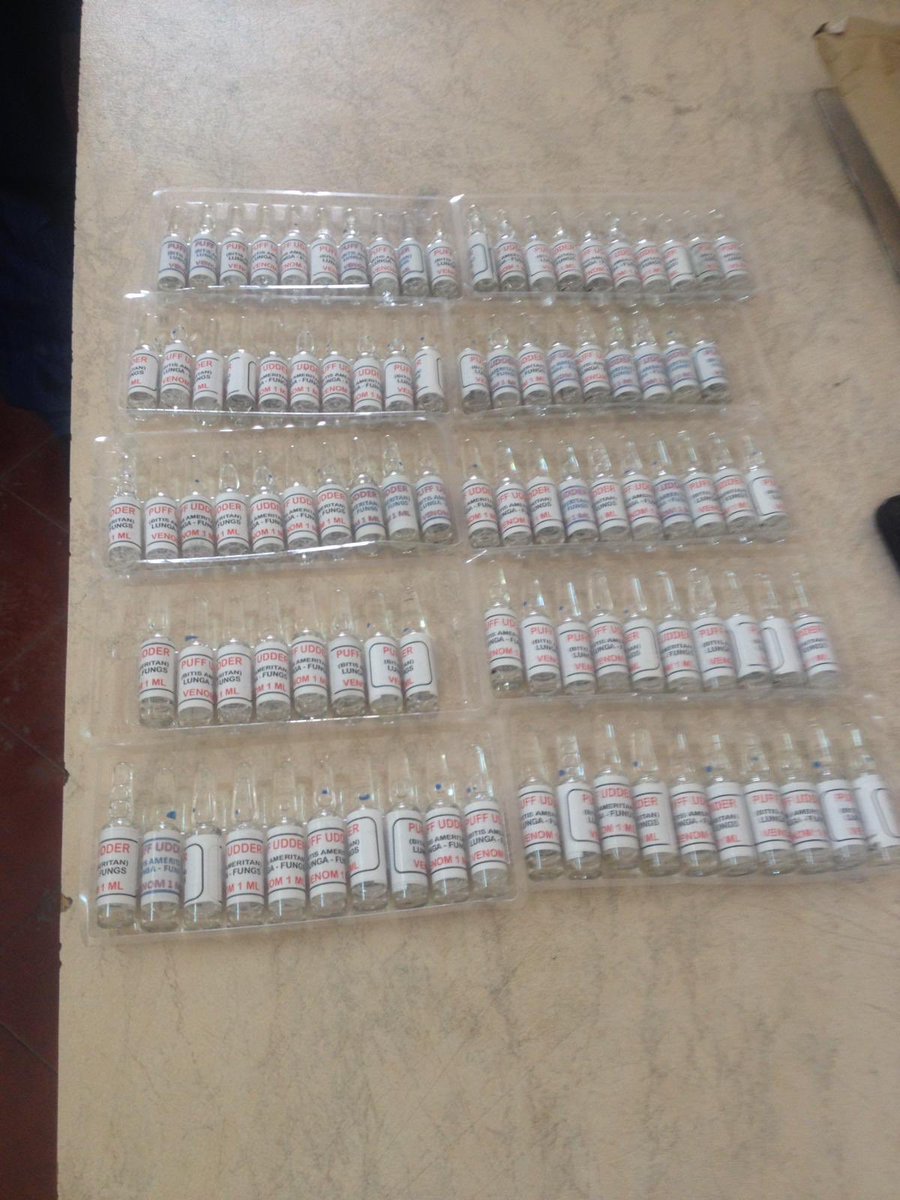 From fake phones, fake condoms, fake lubricant oil and now fake news, Kenyans seem to be immune to the discouraging news of counterfeit products in the country. But the question is whether when these counterfeits touch to citizens' health we will realize the ticking bomb we are sitting.
Two suspects were Monday arrested and charged for allegedly being in possession and selling counterfeit medicine in Mombasa County.
According the Directorate of Criminal Investigations (DCI), Evans Makhulu, 39, and David Mudanya, 40,  were found in possession of several packs of suspected Anti-snake venom 'Puff Udder.'
"The two were nabbed and charged with being in possession of Trade Counterfeit Medicines C/ section 32 (a) as read with section 35 (1) of the Anti-Counterfeit Act of 2008 among other charges," DCI said in a tweet.
The DCI said the suspects were nabbed in a joint operation between police and officers from the Pharmacy and Poison Board to nab the suspects.
The suspects, if found guilty, could face imprisonment for a term not exceeding five years, or to a fine, in respect of each article or item involved or both.
Dr Niko Gichana, the pharmacist in charge of Port Reitz District Hospital, Mombasa, said that most fake drugs were dispensed at unregistered chemists and general supplies shops.
"Malaria drugs like Metakelfin, antibiotics such as Amoxicillin and Azithromycin, painkillers like Diclofenac and Paracetamol and emergency contraceptives like Postinor-2 are the most counterfeited drugs," he said.
Most of those who fall victim to these drugs are patients who are unaware of how original medicine looks like. Others are patients who self-medicate.
"Most fake drugs come in two types. There are those which look like the original, work like the original but are not the original. Then there are those that are of poor quality and do not provide the required treatment," he said.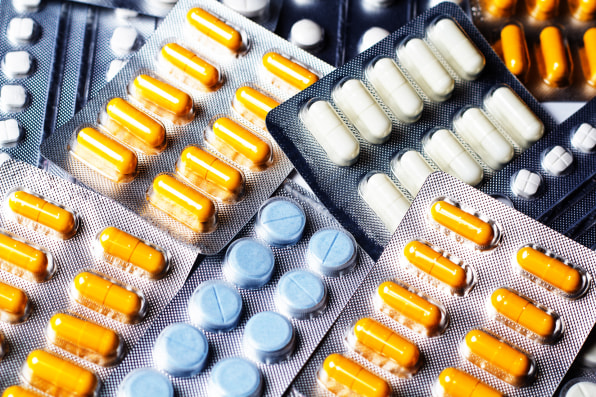 He added that the latter are very dangerous as they could lead to heart complications, aggravate sickness or even cause death.
Researchers on the use of counterfeit drugs in Kenya have made a startling discovery: Poor people are more likely to be conned at the counter than the wealthy.
Doctors at Moi Teaching and Referral Hospital, Eldoret have said the results indicated that counterfeiters were taking advantage of patients' ignorance.
The researchers have been getting sample drugs through secret shoppers in different towns. They buy medicine from chemists and shops randomly and take them for sampling.
"At times, pharmacists choose what drugs to sell, depending on how a customer is dressed," Ms Mercy Maina, the head pharmacist at the hospital said.
"If you have an expensive outfit, you may get genuine drugs, but that is not the case if you are in rags."
This could have far-reaching health implications on poor patients who might not have the financial ability to deal with the effects of poisoning and bad medication.
In recent times, doctors and health specialists have raised the alarm over the proliferation of counterfeit drugs in the market.