The Spanish press have been crowing that Real Madrid want to sign Liverpool's Sadio Mane during the international break. There's now a renewed optimism around Los Blancos after a dire season. Zinedine Zidane's return has boosted the club, although turbulent times may still be ahead.
Zidane knows that Real need a major overhaul. Players seem set to leave the club this summer, while others will be signed. As fans wait to see how the turnover pans out, Liverpool's Mane has been listed among the top targets.
However, according to Spanish football expert Guillem Balague, the chances of Mane moving to Madrid are slim. Exploring the possible deal on his YouTube channel, Balague has explained his thinking for why Mane will remain with the Reds.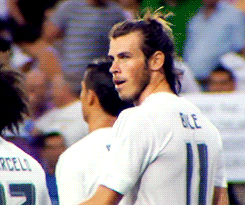 Let me tell you what I know of that. Basically yes we do know for certain that Zidane wanted Mane to come in the summer. Conversations took place, as in Real Madrid showed interest in him. But of course Zidane left and that was that. So it was an easy story to recover – and that's what has happened.
The story's out there again but the problem is Liverpool have basically no interest whatsoever in getting rid of Mane. There is no buyout clause. There is no way to actually get Mane out of Liverpool. So with that in mind I would say that story is basically dead.