Economist David Ndii has claimed that President Uhuru Kenyatta was cornered by his deputy Dr William Ruto and Treasury Cabinet Secretary Henry Rotich in Sagana.
In a post on his official Twitter handle, Dr Ndii claimed that the two read the President the riot's act face to face.
"Jubilee corruption is a joint criminal enterprise. Uhuru ups rhetoric, Ruto threatens to pull the pin. Ruto, Rotich cornered him in Sagana the other day
…read him riot act mundu kho mundu but he has to go to all the way to Windhoek to shake fists at Ruto, then chicken out?" he asked. ," Dr Ndii wrote.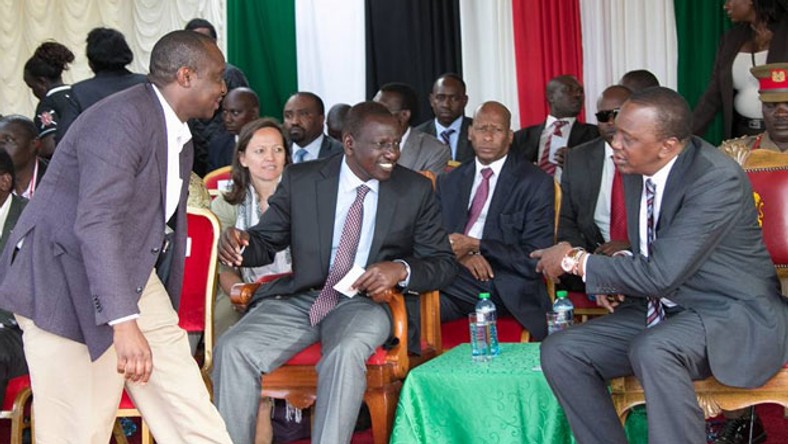 His comments were in response to a tweet over footage which is claimed to have been edited by the President's communications team (PSCU).
Before the President's social media accounts were pulled down, a tweet on the account declared war on everyone who was engaged in corruption regardless of their relation or closeness to the Head of State.
"If you are corrupt we will fight you. You can be my brother or my sister or my closest political ally but if you are corrupt we will fight you," President Kenyatta stated.
President Kenyatta is in Namibia for their Independence Day celebrations. He made the remarks at a meeting with Kenyans living in Namibia.