Ghost workers in County governments have been a menace that most governors have always struggled to deal with. But Vihiga county boss Wilbur Ottichilo has found a long lasting solution to them! His employees will receive their May salaries in cash, a break from the usual tradition where pay is wired to their bank accounts.
The move is meant to assist the county to ascertain the exact number of staff and weed out ghost workers believed to earn over Sh 25 million monthly.
The monthly wage bill is currently at Sh172 million.
"We want all our staff to line up physically in their respective departments for their May salaries so that we know our real employees," Victor Wetende, the county director of communication, said on Tuesday.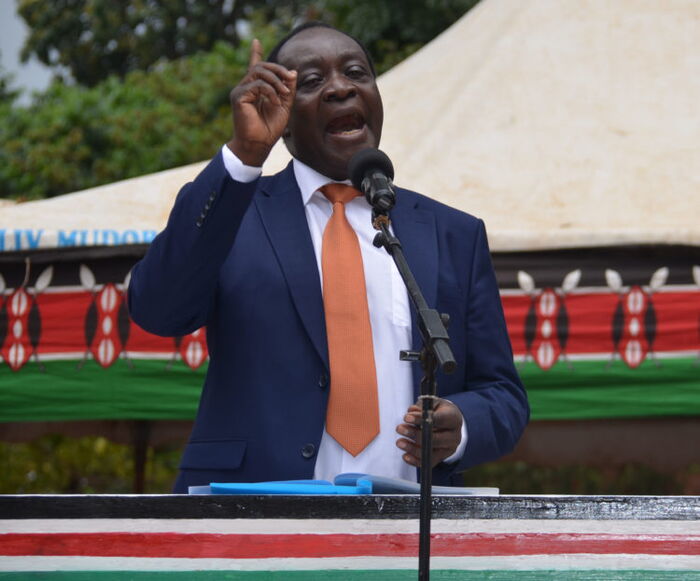 He said the approach will also be used to collect staff biometrics such as photos and fingerprints to streamline the payroll before they can revert to paying through banks.
This comes a week after a payroll officer was arrested for including his wife who is not a county employee. He was arrested alongside the payroll manager.
They have since been interdicted pending the hearing of their case.
"The county is cleaning up the system by reprimanding suspected officers and soon, we shall be adopting an automated system to end the mess once and for all," Wetende said.
Governor Ottichilo sacked hundreds of casual workers who had been engaged by his predecessor Moses Akaranga when he took office.
Some of the casuals were relatives of senior county officials who earned salaries without setting foot in any county office.
The county Public Service and Administration executive Paul Mbuni on Thursday last week said Ottichilo's administration is targeting ghost workers who have inflated the payroll.
Sources told the Star some of the fired casual workers remained on the payroll.
On Sunday, Senator George Khaniri said Akaranga's regime spent huge sums of money on recurrent expenditure at the expense of development.