A ban on non-woven polypropylene shopping bags has been issued effective March 31.
Non-woven polypropylene bags are those made from recyclable material and are a cost-effective option to plastic or paper bags.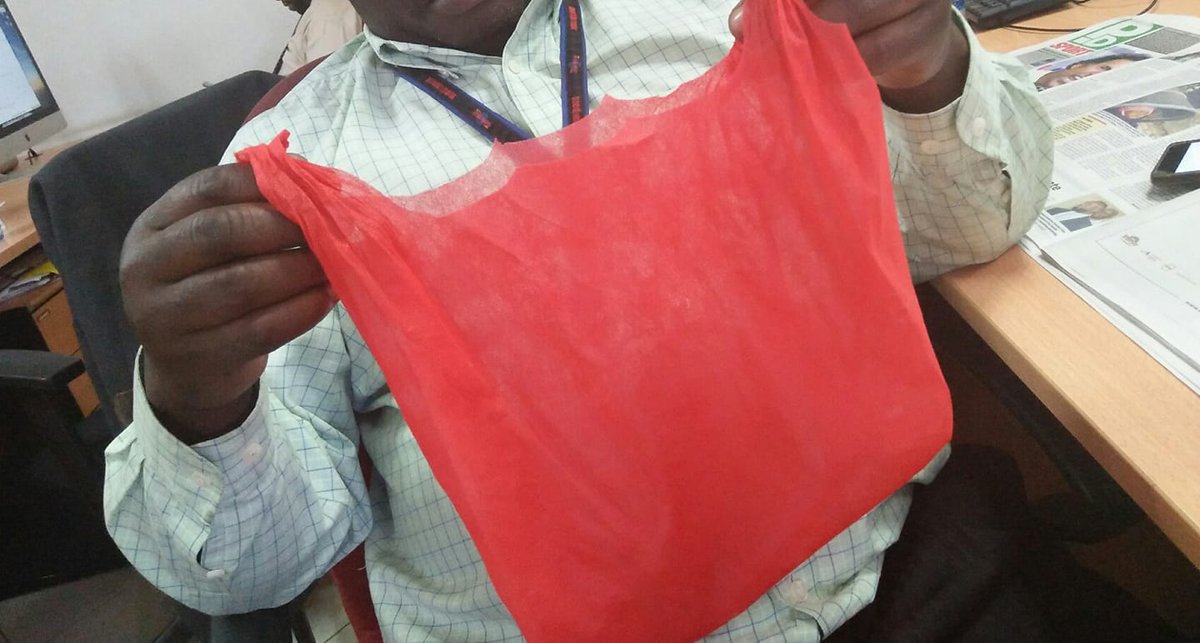 On Tuesday,  the National Environment Management Authority (NEMA) banned the bags saying: 
"This single-usage of these bags will eventually lead to heavy environmental consequences due to poor disposal practices currently being experienced in the country and coupled with lack of requisite infrastructure to sustainably manage these bags."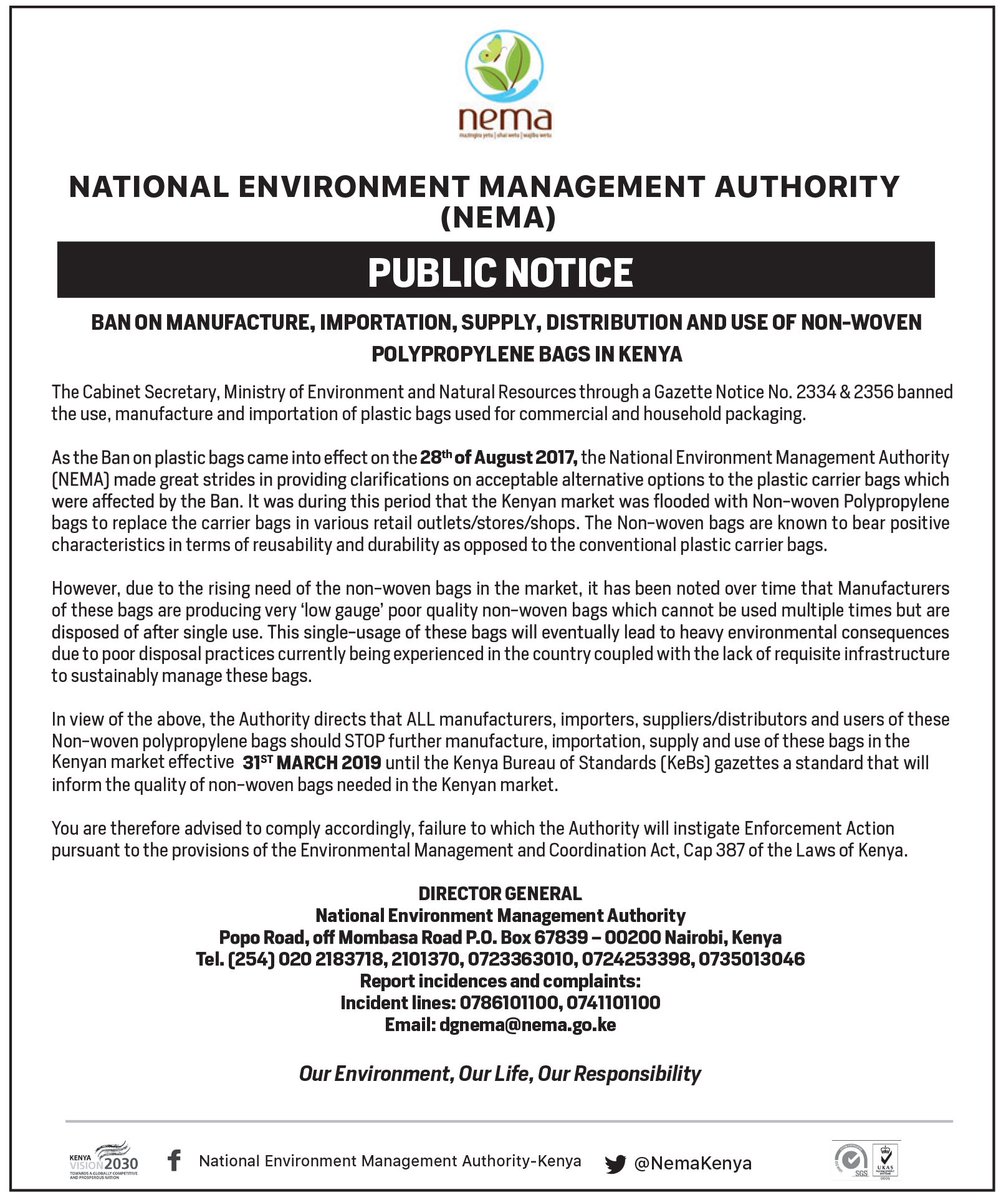 According to the agency, due to the high demand since the ban of plastic shopping bags in 2017, manufacturers have resorted to producing very 'low gauge' and poor quality alternatives.
The non-woven polypropylene bags from Kenyan manufacturers apparently cannot be reused and are being disposed after single use.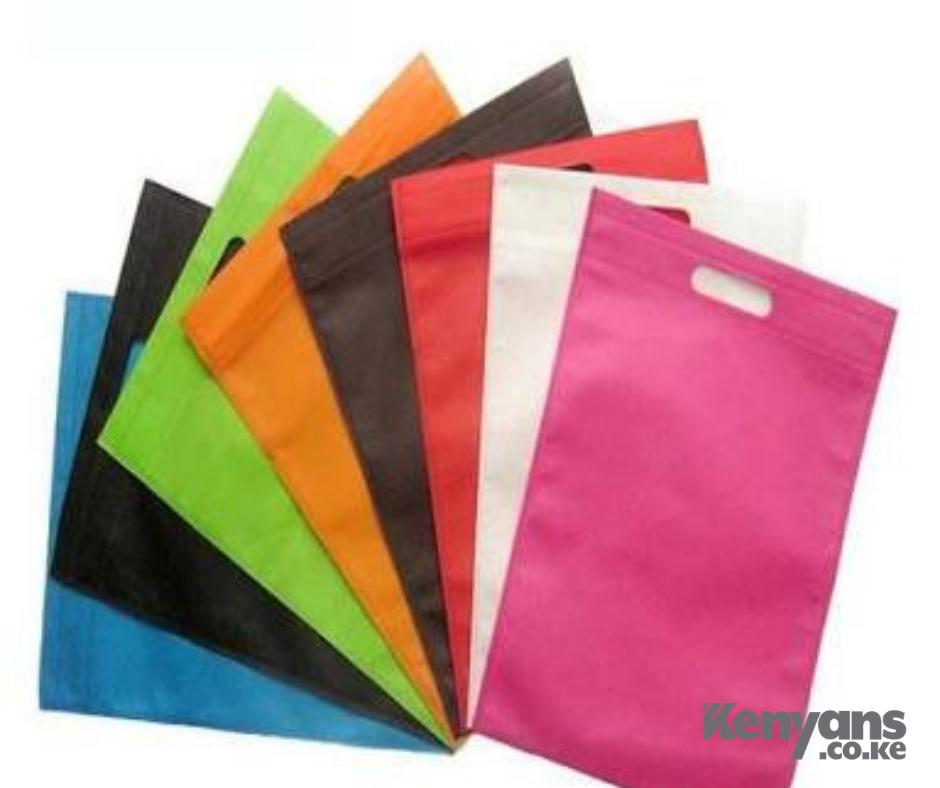 "All the manufacturers, suppliers and users of these non woven polypropylene should STOP manufacture, supply and use of these bags until the Kenya Bureau of Standards (KeBs) that will inform the quality of the non- woven bags needed in the Kenyan market," NEMA directed.
Kenya banned plastic bags on February 28, 2017 to curb environmental pollution and NEMA then made efforts to clarify acceptable alternative options.