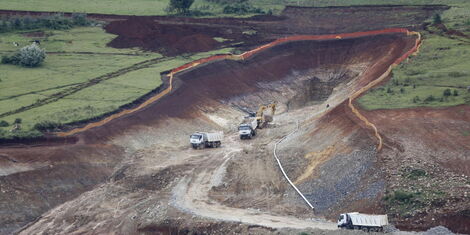 On Wednesday night while speaking to Popular media personality Jeff Koinange, the Director of Public Prosecutions Noordin Haji, revealed a change of tact used in probing the controversial Ksh21 Billion Arror and Kamwerer dam scandal.
Speaking to Jeff Koinange on Citizen TV's talk show JKLive, Haji revealed that his office's priority in the scandal was no longer just ensuring the perpetrators end up behind bars.
He disclosed that his team was engraved in following the money trail and prosecuting all those involved while ensuring the proceeds are returned to the country.
"We have changed our approach. We are not just going to charge you then probably get a sentence, put you in jail and go back to enjoy your proceeds of crime 10 years later.
"What we are doing now is following the money," stated the Haji.
The DPP further took the opportunity to clarify the confusion over the exact numbers, from Ksh7 Billion to Ksh21 Billion and Ksh65 billion, rocking the dams whose deposit had already been paid out to a bankrupt Italian firm.
He explained that all the figures were correct only that they represented smaller fractions of the entire scandal.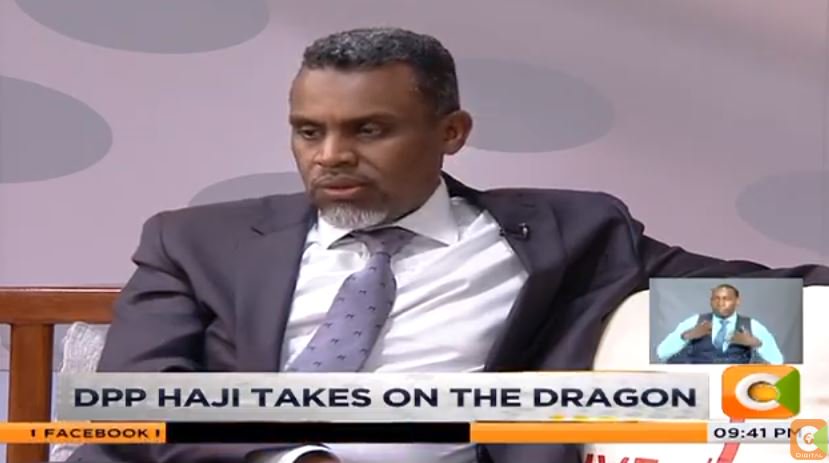 "They are all right. Ksh7 Billion was paid to the contractor, more than Ksh11 Billion was paid for insurance; a sum of Ksh21 Billion was paid. Ksh.65 Billion is the cost of all the dams being constructed there," remarked Haji.
While on the most watched show in the Wednesday slot, the DPP also unveiled a list of ethnic communities whose individuals were being probed for corruption offences.
The three most represented communities in the list include Kikuyu (141), Luo (56) and Kalenjin (46).