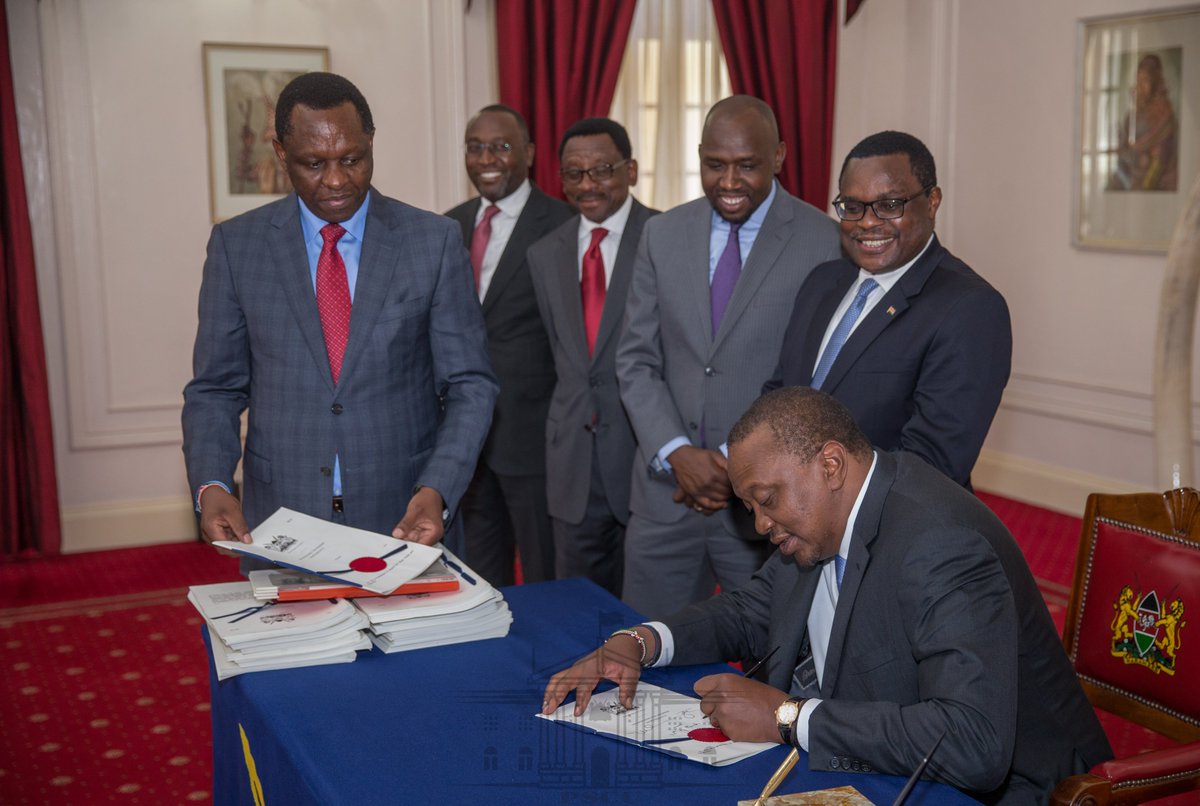 President Kenyatta has today signed three Bills into law. The three Bills, which were presented to the President at State House, Nairobi, are, The Urban Areas and Cities (Amendment) Bill 2017, The Petroleum Bill 2017 and the Energy Bill 2017.
The Urban Areas & Cities (Amendment) Act 2017 enables County Govts to review the criteria for classifying an area as a city, municipality, town or market centre. Under the new law the number of the resident population required for a city has been reduced by half to 250,000 people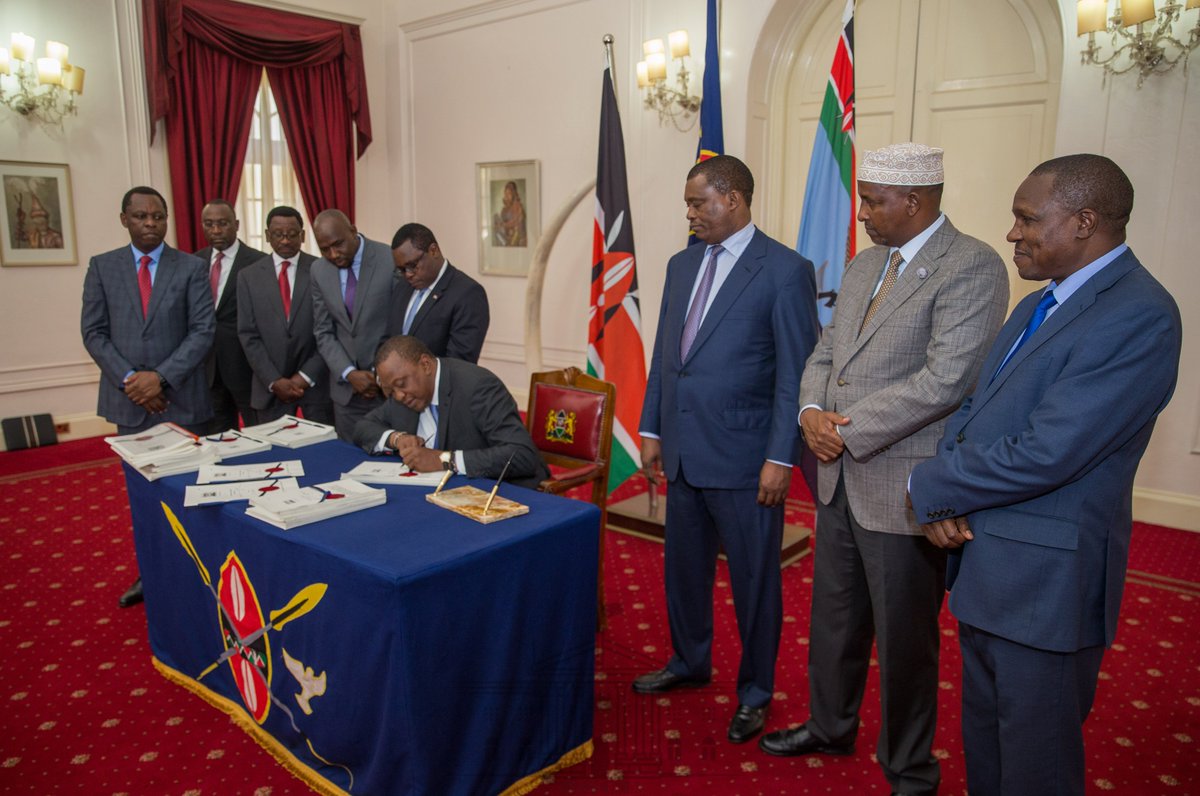 The new Energy Act 2017 proposes the establishment of key entities to manage & regulate energy resources in the country. The law establishes the Energy & Petroleum Regulatory Authority, the Rural Electrification & Renewable Energy Corporation and the Nuclear Power & Energy Agency
The Petroleum Act 2017 will, among other things, provide a framework for contracting, exploring, developing and producing petroleum.
The new law will also be used to formulate national petroleum policy and conduct petroleum operations. It will be a reference point in the establishment of petroleum institutions.
The head of state also commended the Parliament for acting with speed in passing laws which are intended to accelerate the efficient and quality service delivery to wananchi.