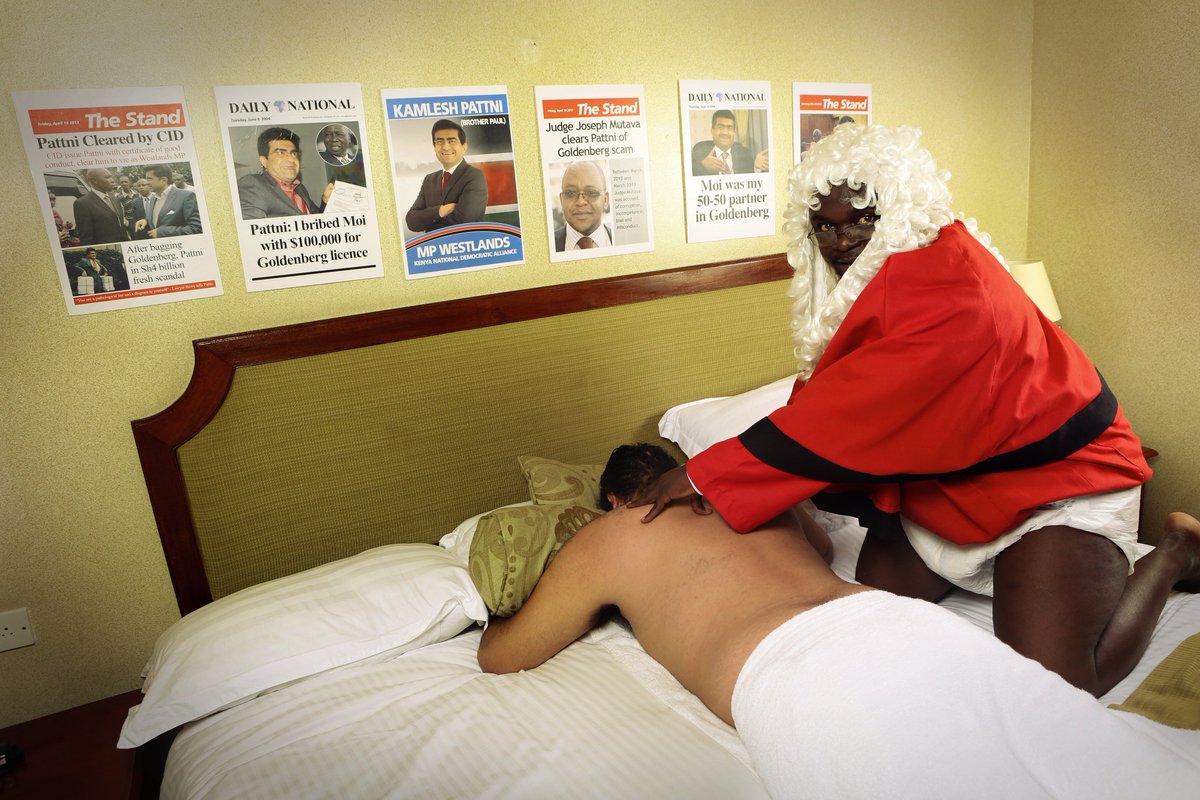 For sometime now, rogue Judicial officers in the Country have got away with all sorts of atrocities they have committed to innocent Kenyans hence denying many a chance of getting the Justice they deserve.
From taking bribes to delivering useless judgements, a number of Kenyan Judges are on the radar of Kenyans and the Judicial Service commission for apparently providing a breading ground for crime, corruption and other sorts of injustices.
One Such Judge is Justice Joseph Mutava who has now had himself officially relieved of his duties courtesy of a ruling by the Supreme Court that found him guilty of gross misconduct.
Justice Mutava was accused of pocketing millions of shillings in bribe and in the process acquiting Chief Goldenberg mastermind Kamlesh Patni of any blame.
The Goldberg was a major scandal that saw the country loose 100 billion shillings.
A number of Kenyans have celebrated Justice Mutava's sacking.
As usual, activist Boniface Mwangi was not left behind.
This is what he said after the Supreme Court dropped it's shocker on Judge Mutava.
"Supreme court affirms decision by a tribunal that recommended the sacking of Justice Joseph Mutava over gross misconduct. Mutava acquitted Kamlesh Pattni on the Goldenberg case, over 100 billion was stolen. Mutava inspired my diaper mentality photo on the judiciary."
He accompanied the message with a number of Photos that somehow mocked Justice Mutava following his fall.
Check them Below: