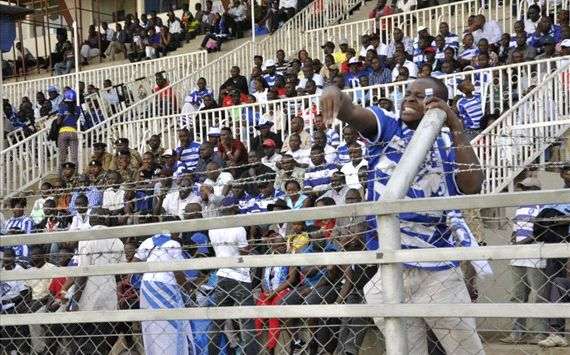 Kenya Premier League's AFC Leopards on Monday, March 11, were slapped with a Sh300,000 fine by the Independent Disciplinary and Complaints Committee (IDCC) following acts of hooliganism during their league match against Nzoia Sugar at the Kenyatta stadium, Machakos on January 6.
AFC Leopards fined Kshs. 300,000 for the assault of match referee George Mwai by former organising Secretary Timothy Lilumbi who in addition to the Kshs. 300,000 fine has been banned from all football related activities for 150 dayshttps://t.co/dLcQrKAeL1

— El-Hadary (@RaphaelOmalla) March 11, 2019
Consequently, the club's organising secretary Timothy Lilumba, who was suspended, has been banned from all football-related activities for a total of 150 days and handed a fine of a similar amount.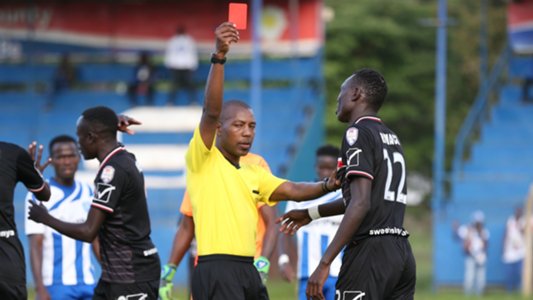 "We have considered the oral evidence and the documentary evidence as a whole. We equally have taken note of the demeanor of the two witnesses. An assault is technically a tress pass on the person.
This would infer that barring any obstructing aspects, the victim would be well placed to narrate the incident of assault. Mr Mwai told the tribunal that his assailant was a person well known to him. Nothing was presented to suppose that he did not see who had hit him.
No reason was given why he would say it was Mr Lilumbi if it was anyone else i.e. he had no prior grudge with the assailant. These averments were also corroborated by the match commissioners report.
Sh300, 000 fine: AFC Leopards to appeal KPL ruling https://t.co/NCJsBtsqff pic.twitter.com/JE0e2IqF0L

— Goal Kenya (@GoalcomKenya) March 11, 2019
We find no reason to dispute the rendition of Mr Mwai. We do not hesitate to hold that Mr Lilumbi, an official of AFC Leopards assaulted Mr Mwai and caused fans to join in the said misconduct," said the IDCC in a statement.
The fines are required to be paid within 30 days. 
AFC Leopards today celebrated their 55th birthday. Its Kenya's oldest football club having won the League Championship 13 times.
EST MARCH 12, 1964: Kenya's oldest and the most decorated football team, AFC LEOPARDS SC has just turned 55!

Happy Birthday Chui 🐆 #IngweAt55 #INGWE pic.twitter.com/F68LOqijT6

— #IngweFans (@IngweFans) March 12, 2019
Mahmoud Abbas AKA Kenya 1. Arguably the best goalkeeper of our generation. Abbas played for both Harambee Stars and AFC Leopards #INGWE. pic.twitter.com/Ih8fsTxt43

— JJ Masiga (@JJ_Masiga) March 11, 2019