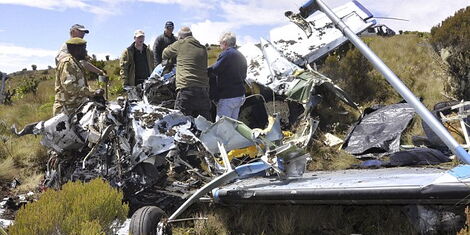 Surviving a plane crash is a rare and very luck incident.
Kenya Wildlife Service (KWS) pilot, captain (rtd) Solomon Nyanjui has cheated death thrice after surviving 3 plain crashes.
Suprisingly, Nyanjui says he would still fly again.
 In 2005, he escaped death narrowly when his chopper crashed on the fringes of the Aberdare Ranges while carrying former Nation Media Group CEO Wilfred Kiboro and his Safaricom counterpart Michael Joseph. The whole incident was caught on camera.
In another occasion on November 15, 2007, while returning to Nairobi after flying the then Youth Affairs minister Mohammed Kuti off to Isiolo, the plane's engine malfunctioned at about 700ft above the ground. Nyanjui recalled that the trees slowed down the plane's drop to the ground and he managed to get out of the plane coughing blood.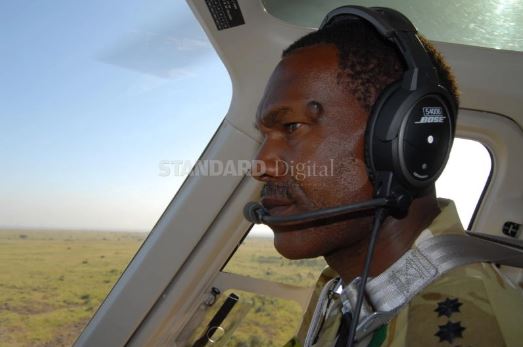 Captain (rtd) Solomon Nyanjui hitting the ground, he decided to sleep outside despite heavy rains that pounded the area throughout the night because he thought the plane would blow up.In the following eight days, he disclosed that his military training helped him survive the thick wild forest which had elephants strolling close to the wreckage.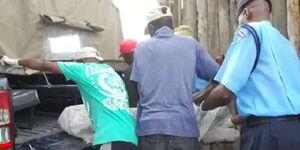 He survived on three quarter litre bottle of water and ate leaves as his food. Lady luck struck as he stumbled upon his phone and managed to send a text message to his friend indicating that he was between Chuka and Meru. It was on the seventh day that he decided to crawl down to a nearby stream after he survived without a drop of water the previous day. He was rescued by a group of farmers digging a trench for a water project nearly unconscious.
In 2008, Nyanjui made yet another crash landing while carrying Cabinet Minister Noah Wekesa. The helicopter developed mechanical problems while on air and he managed to make an emergency landing at a farm near Kachibora Police Station in Cherangani Constituency.