Swazuri was addressing the media in Iten town after a meeting with leaders from Elgeyo Marakwet County over compensation for families to be displaced by the construction of the Sh62 billion Arror and Kimwarer dams along Kerio Valley. National Land Commission Chairman Mohammed Swazuri has said he will exit the commission with a "clean and strong legacy". He said during his tenure NLC has managed to recover 6,000 land titles for public land that had been grabbed.
Swazuri, a land economist, said he had always been driven by the fear and respect of God in ensuring that he followed the law in the NLC work. Swazuri, whose tenure ends next month, said he has no regrets over his work at the NLC. "Even if people say what they want, I am proud to have been the first chairman of the NLC and I have done my best with my commission on land matters in this country. Even if there are those who don't want to hear that, it will always remain a fact," Swazuri said.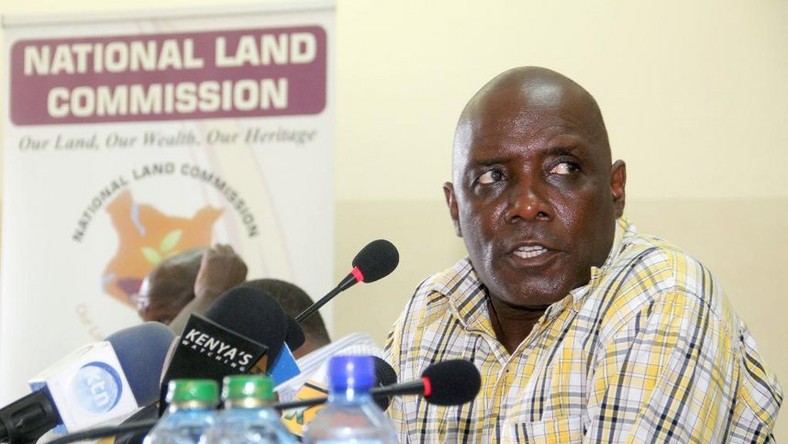 Swazuri added the commission had facilitated 80 major public projects costing more than Sh40 billion. He said the NLC has managed to resolve perennial land problems in the country even though such issues will always exist. The NLC boss said he has worked with a low budget which has hindered its work.
He said the commission needs more than Sh7 billion annually to facilitate its work but they had been receiving about Sh2 billion every year. "Go to all areas where we have worked and no one will tell you that Swazuri is a thief. We have done good things for Kenyans and I will talk about it everywhere I go," Swazuri said.
He said the latest move where an anti-corruption court barred him from accessing his office was part of the plot to undermine and frustrate his work ahead of his exit from office.
Swazuri and 16 other people face charges in court over the alleged conspiracy to defraud the government Sh221.3 million, abuse of office, breach of trust and fraudulent acquisition of public property.