The ascension of CS Matiang'i to the highest rank which can be equated to the Prime Minister has started raising antagonism among st  other CS who are aligned to President Uhuru Kenyatta and those aligned to Deputy President William Ruto.
Despite the disquiet, Matiang'i yesterday chaired his first meeting of six Cabinet secretaries and top political leaders from Nyanza.
The meeting reviewed an implementation plan for stalled, ongoing and new regional projects following Uhuru's directive after his tour of Kisumu last month. The meeting was the clearest signal that political leaders may never flock to Ruto's office again to seek development and other benefits.
Five of the 21 Cabinet Secretaries said in confidence they were opposed to the new order and said the move is not anchored in law.
Two of the CSs are allied to Uhuru, while three are Ruto's men.
"As per the law, we are all equal, we are all performers. How will a colleague write to us asking us to brief him on the projects we are undertaking?" one CS asked, seeking anonymity for fear of reprisal.
He went on, "Let us wait and see how this thing will roll out, but I can assure you that not all is well. There are simmering tensions seeking a vent and trump cards waiting to be played."
Some sources said even before the President issued the Executive Order, the Interior ministry had already written to all Ministries requesting a list of all projects they were undertaking, their status, location and cost.
It's not clear whether the cold reception impelled Uhuru to issue the Executive Order to make his directive legally binding.
Constitution Article 132 ( 3 ) gives the President powers to direct and coordinate functions of ministries and government departments.
Yesterday, however, six CSs attended the first meeting at Harambee House with Matiang'i as the chair.
In attendance were Simon Chelugui (Water), James Macharia (Transport and Infrastructure), Treasury Chief Administrative Secretary Nelson Gaichuhie, Mwangi Kiunjuri (Agriculture) and Joe Mucheru (ICT).
Government spokesman Eric Kiraithe said he was not aware of any disquiet.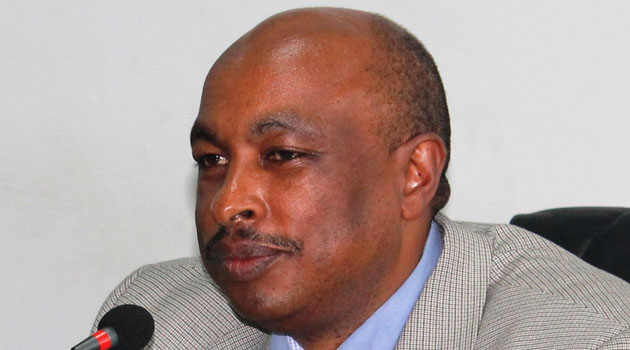 He emphasised, however, that it's the President's prerogative to reorganize his government in any way for efficient services.
Kiraithe said inter-ministerial forums are critical since most of government projects are cut across different sectors.
"Anybody opposed to the order has little experience in government…During construction of Phase I of the standard gauge railway, the President had to supervise the work himself. That is not the work of the President," the spokesman said.
Under the new order, Matiang'i will report directly to Uhuru and will be deputised by Treasury Cabinet Secretary Henry Rotich.
In a separate executive order, Uhuru also transferred the management and co-ordination of the National Transport and Safety Authority to the Interior Ministry.
Some CSs have called Matiang'i 'overbearing', 'abrasive' and say at times he oversteps his mandate'.
Last week, Uhuru established a four-tier executive authority with Matiang'i as the head of the powerful National Development Implementation and Communication Cabinet Committee. The Cabinet subcommittee has sweeping powers and pundits say the elevation makes Matiang'i 'Chief Minister', greatly diminishing the Deputy President's influence in government.