Interior CS Fred Matiang'i announced that his ministry will start a cleanliness competion i all police stationwhose winner will be promoted.
While making the remarks the Cabinet Secretary said,"We agreed with Inspector General of Police, Joseph Boinnet, that the OCS of the cleanest and best police station in the country should be promoted automatically."
Matiang'i, stated that the competition that is set to begin in July and which will be a yearly thing, will see the Officer Commanding Station (OCS) be promoted automatically.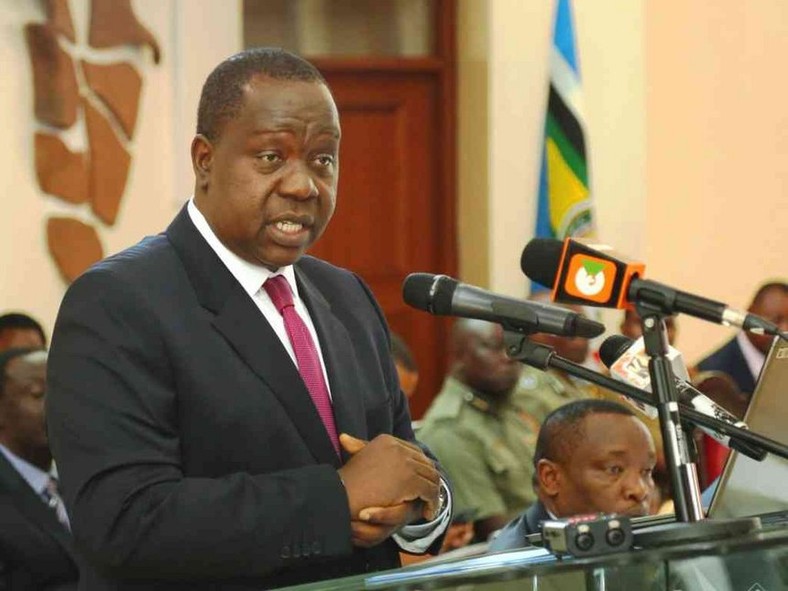 The CS further urged that the officers should provide a suitable environment for Kenyans when seeking services from the stations.
In addition he said, "I will go to Naivasha Police Station myself, that's where we're going to begin this competition. We want clean police stations.When wananchi come to be served, let them be served in a clean and respectful environment.
He further stated saying, "We will begin the assessment after July when you have had enough time to talk to your commanders in the field."
In 2018, Buruburu police station had been rewarded for being the cleanest police station in Nairobi and second best in the country by Independent Police Oversight Authority (IPOA).
The police station had cleanliness of the highest level with continuous water supply which is rare for most stations.
Within the station, the offenders are categorically placed in separate cells which are clean, well ventilated and properly lit.
According to the Officer Commanding Police Division Geoffrey Mayek, the inmates are given three meals a day and are allowed to bask in the sun when the cells get too cold.