Documents have revealed National Oil Corporation of Kenya has been bleeding cash through a petroleum dealer it sub-contracted to manage one of its clients.
National Oil Corporation is the sole supplier of fuel to government entities after President Uhuru's order some time back.The Corporation has several parastatals as its clients like Kengen, Kenya Railways, Kenya Ports Authority and even Tullow as one of their consumer based customers.
Detective are now looking into the circumstances in which senior managers diverted fuel worth Ksh 300 million meant for Kenya Ports Authority to private stations.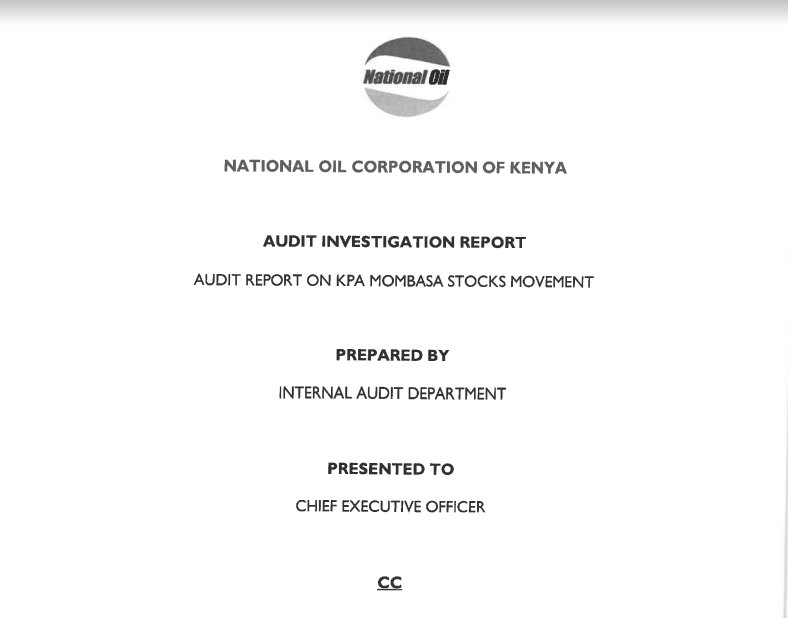 The firm lost over KSh 400 million in 2018 in the hands of a petroleum transporter, Great White Investments Limited, which it sub-contracted to manage some of its sites.
NOCK earlier entered into a contract with Kenya Ports Authority (KPA) in September 2016 to supply oil to the Authority's stations in Mombasa. The corporation, however, in October 2016 inked a deal with Great White Investments to manage KPA stations on its behalf.
An internal audit report released in 2017 revealed Great White Investments, whose directors include one James Mwangi, mismanaged the sites and siphoned funds from NOCK.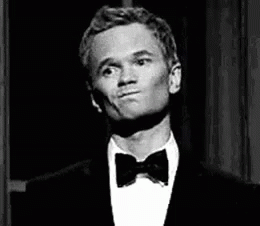 The 2017 audit report recommended that NOCK should take over management of its contract with KPA instead of sub-contracting Great White Investments, which it paid KSh 80 million for site management, transport of fuel and hiring of bowsers.
The corporation often adopted the best strategy of managing the sites itself by having staff run the operations. Under this strategy, NOCK sets up storage facilities within the parastatals' establishments and delivers fuel to the site that the companies consume then they are billed. The model reportedly enabled the corporation to control losses of products at the sites.
However, despite this being the best model, the current management allegedly decided to adopt another model where they handed over KPA stations in Mombasa to Great White Investments Limited.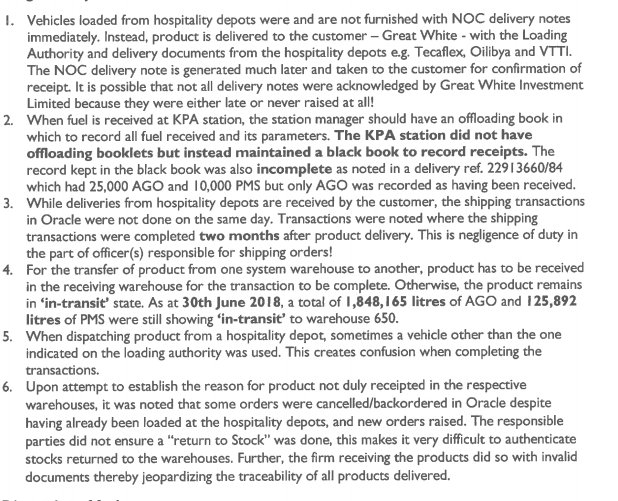 The CEO,Maryjane Mwangi, is said to be adamant to let go of Great White Investments. This is despite the audit reports indicating Great White Investments, which also turned out to be missing in the Energy Regulatory Commission (ERC) register as an authorised petroleum dealer, was costing the NOCK huge losses.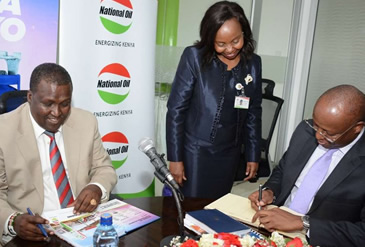 It is alleged the CEO never presented the internal audit report recommendations to the board. As of December 13, 2018, Great White Investments was still managing sites on behalf of NOCK even as millions continued to disappear.
Do you think Kenyans will get justice over this scrupulous dealings exposed?