"The quality of players in Europe means everybody has good teams," Manchester City boss Pep Guardiola said at his post-match press conference following their win over Hoffenheim in midweek."Big, big teams are out. Inter are an exceptional team and they're in the Europa League. Many, many good, top clubs will be there. If one day you sleep a little bit, you'll be in the Europa League. That's why I'm so glad to be in the last 16."
Out of four Italian sides in the group stages of the competition, only Juventus and AS Roma had already advanced through to the knockout stages of the Champions League before their final matches had been played. This meant it was up to Napoli and Inter to make it four out of four Italian sides who made it through, and both were in good shape to do so.
Despite having already blown their chance to make it through with a round to spare, losing 1-0 when a point would have been enough versus Tottenham at Wembley, the Nerazzurri needed to better Spurs' result away at Barcelona during their match at home to PSV Eindhoven.
Sounds simple? The truth is, it should have been, but Luciano Spalletti's men found themselves dropping down into the Europa League with a 2-1 defeat at San Siro, as the Premier League side played out a hard-fought and impressive 1-1 draw at Camp Nou.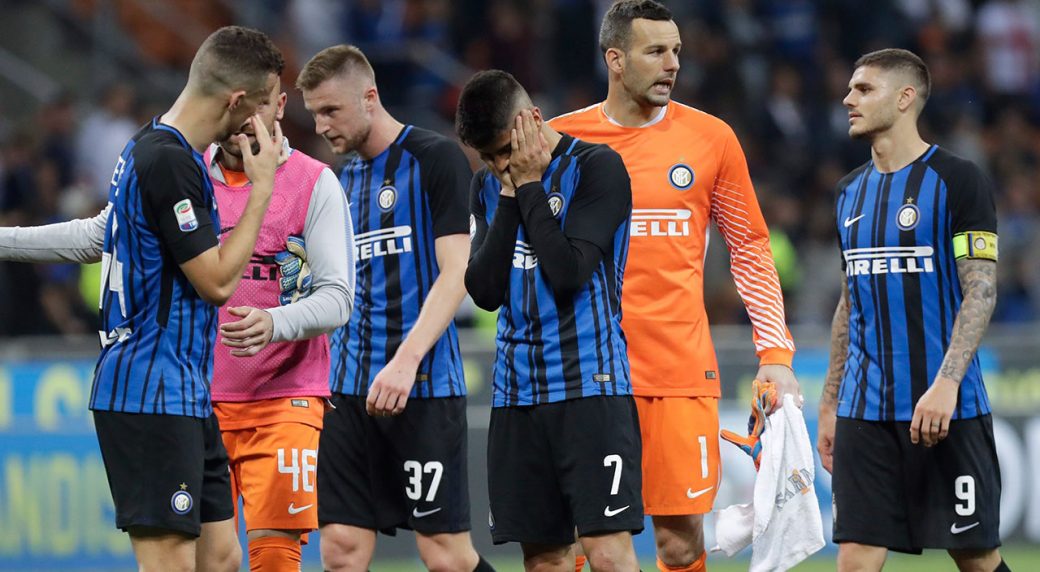 Napoli also had their fate in their own hands as a point versus Liverpool would be enough to see them advance to the knockout stages in another tough group that also contained Paris Saint Germain. Now under the tutelage of three-time Champions League winner Carlo Ancelotti, the Partenopei could even afford to lose, so long as they scored a goal and the Anfield outfit failed to win by two clear goals, yet even this was too much for them.
There is no shame in losing 1-0 to the current Premier League leaders away from home, however, the most disappointing aspect was that Napoli didn't play to their potential, exiting the competition after some excellent results in the previous rounds.
"I'd have been so pleased to see Napoli and Inter qualify for the next round, both for patriotic pride and because they had the chance," said PSG goalkeeper Gianluigi Buffon to Sky Italia after the final results were in. "Napoli had a phenomenal group and Inter just needed a win against PSV. And also I'd have had more chance of returning to Italy in the draw."
That Juve and Roma are now the only Serie A representatives in the elite European competition could be used to illustrate a supposed decline in Italian football, but Guardiola was right.
No-one could afford to take their foot off the gas pedal with so many strong teams fighting for a place in the knockout rounds, but Napoli and Inter did just that. Now in the Europa League, they have paid the ultimate price.