After quitting the popular entertainment TV show 10Over10 last Friday, showbiz media girl Joey Muthengi has revealed that she will be focusing on her perceived romantic relationship with international Kenyan footballer MacDonald Mariga.
Even as critics reason that her departure was catalysed by her advertising role in BetIn, a gaming firm that has competing interests with a Citizen owned betting company, the presenter says she felt it was time for her to pursue other interests, top in her agenda being moving to Milan, where her new-found love lives.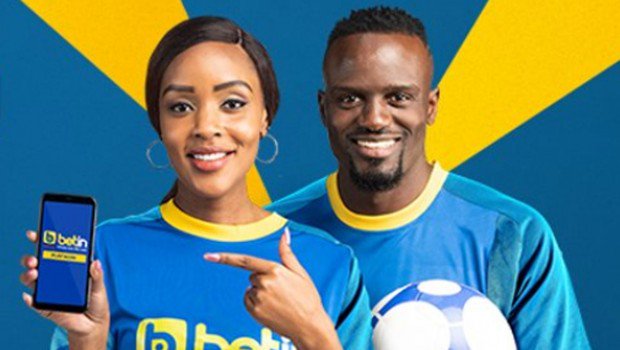 "Mariga is a cool person. I am fond of him. I will be moving to Italy in January and I guess time will tell what next," she told MondayBlues.
"I don't know where this (relationship) will take us. Ask Mariga. But we will see what becomes of it. Unfortunately, I just felt that what I was going to do with life did not coincide with what Citizen TV had for me. Besides, I had a good time there and I will miss everyone, especially my fans," she said.
Since Mariga and Joey went to Italy together mid this year to shoot the popular BetIn TV and outdoor adverts, speculation has been rife that the two have something going on, thanks to the chemistry witnessed between them.
"I have absolutely nothing against Royal Media. Nothing. This was an amicable split. I owe them for everything they offered me over the years," Joey told MondayBlues.
Joey Muthengi is a media personality and actress. Her entry into the Kenyan media industry came through being a radio personality on 98.4 Capital FM from 2009-2013 where she hosted and produced the wildly popular youth show 'Hits Not Homework.
McDonald Mariga Wanyama is a Kenyan footballer who plays as a defensive midfielder for the Kenya national team. Mariga made history as the first Kenyan footballer to play in the UEFA Champions League, for Internazionale on 16 March 2010.
Kenyans on social media have continued to pile pressure on Citizen TV host Joey Muthengi to date popular Kenyan footballer McDonald Mariga.
In a number of posts on her social media page, netizens opined that the two, who work as ambassadors of a popular betting company 'looked romantic together.'
"Who else is waiting for them to be a real couple?" asked a fan in a popular Facebook group, attracting hundreds of comments.
"I love their chemistry, then tuanze kuwachambua kama kawaida," added the fan.
Their joint role as ambassadors has seen them travel together to different destinations sparking dating rumours.
But in an interview with Pulse Magazine last month, Muthengi refuted claims that she's warming the rich footballer's bed saying their relationship is purely professional.
"No. We are not dating. The Milan outing was a business trip with a betting company (the billboards are up in Nairobi)," she said.
She once posted a photo wearing a blue shirt that her followers jokingly concluded belonged to Mariga.
"Just see my life. Guess that's why they call it a boyfriend shirt? No? LOL. Ok. Generally speaking though…it's fashion," said Muthengi at the time.