Four KCSE examination candidates have been deregistered by the Kenya National Examinations Council over cheating allegations. Education Principal Secretary Belio Kepsang said the four would not continue with the remaining papers after they were found with mobile phones, contrary to the law.
Four Kenya Certificate of Secondary Education (KCSE) candidates were yesterday deregistered for engaging in malpractice while 20 teachers will be interdicted as the government steps up its crackdown on exam cheats.
The four were deregistered after they were found with mobile phones in an exam room, contrary to regulations. Education Cabinet Secretary Amina Mohamed yesterday revealed that three are from Garissa, one from Nairobi.
SCRUTINISING
The CS, who witnessed the opening of examination papers in Naivasha before visiting some schools in the town, including Naivasha Girls Secondary School, said more candidates are likely to be deregistered since security agencies are still scrutinising some of the examination materials that they were caught with.
"And if we feel that the additional ones need to be deregistered, we will definitely do so," Ms Mohamed said.
KCSE examination candidates deregistered by the Kenya National Examinations Council over cheating allegations.https://t.co/ac5NEoJyIm

— The Standard Digital (@StandardKenya) November 13, 2018
INFORMATION
Without going into details, the CS said some of the affected students had attempted to pass around fake information about the exams, highlighting the dangers of such an attempt, including gullible students falling prey.
She warned that stern action will be taken on centre managers who do not execute their duties according to the examination regulations, adding that action had already been taken against some.
SUPERVISORS
In Nairobi, the Teachers Service Commission (TSC) Chief Executive Officer Nancy Macharia hit out at private schools for encouraging cheating. She said some had employed unregistered teachers, whom they were using to facilitate cheating.
She added that teachers involved in cheating will be punished, including being sacked. She asked supervisors to frisk the candidates thoroughly before allowing them into the exam rooms.
Speaking at Kisauni police headquarters in Mombasa County, Dr Kipsang did not, however, reveal the candidates' identities, school or county.

"Students register as individuals, not regions or schools, and so we are going to deal with them in that capacity. I'm not going to mention any school or county," said the PS. He warned candidates against smuggling materials into examinations rooms, saying if found they would be deregistered.
4 KCSE candidates deregistered, 20 teachers face action https://t.co/qK9es1jy2L

— Frank (@Franksande044) November 13, 2018
"We ask invigilators to be thorough in their frisking to ensure unauthorised materials, including phones, do not find their way into the exams rooms. On the penalty of being found with such materials, the law is very clear; we shall recall the exam on the spot," he said. The PS said the law allowed for the recalling of the examinations at any point if there was malpractice that can compromise integrity of the test.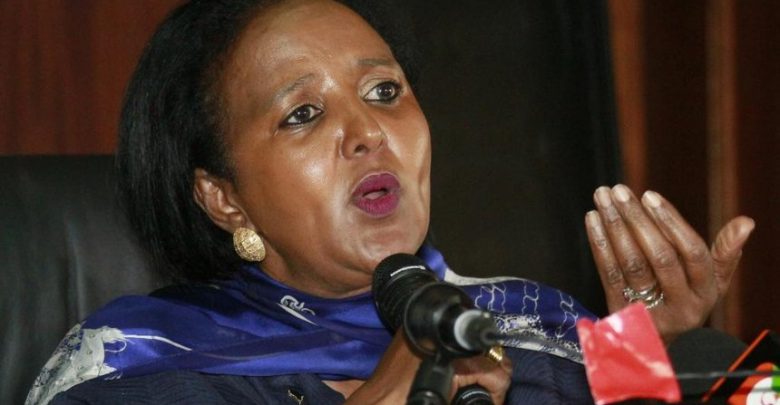 "If we observe cases of cheating at the end of the examination, the laws allow us to cancel the results. But if cheating is detected while the exam is ongoing, we recall the exam, which means deregistering the students," Kipsang said. He said Mombasa had so far no cases of malpractice. Kipsang assured candidates that they would not be affected by the ongoing crackdown on PSVs.