It was a dark day in Kenya when we found out we had sadly lost 58 passengers in a road crush.The Fort Ternan accident which occurred along the Londiani-Muhoroni road on October 10 stirred public anger after it emerged the vehicle carried excess passengers and that it was nevertheless cleared by police officers manning road blocks. 
In a letter to Boinett dated November 8, which is copied to Director of Criminal Investigations Joseph Boinett, Haji says the insurance company should be probed to establish why they insured the motor vehicle, KBX 092 J, despite the obvious "defaults" of the bus and also whether it is financially sound to meet its obligations.
"In view of the revealed facts and in order to have a holistic approach to the investigations and to ensure deterrence, I further direct that investigations be carried out on the insurance company to ascertain why they insured the motor vehicle despite the obvious defects," he stated.
On the other hand, the body builder is to be probed to establish whether it built the vehicle as per the specifications.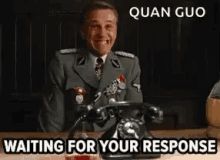 Director of Public Prosecutions Noordin Haji has directed Inspector General of Police Joseph Boinett to carry out further investigations relating to the insurance company and body builder of the ill fated bus which rolled at Fort Ternan, Kericho killing 58 people and injuring several others on October 10. 15 others were seriously injured.
Already, the manager of Western Crossroads Express Sacco, Bernard Isindu Shitiabanyi has been arraigned in court for allowing the vehicle to operate without a speed governor, operating a PSV long distance bus at night without the respective licence and failing to register the names of the driver and conductor contrary to the Traffic Act.
The 67-seater bus is said to have veered off the road while descending a steep slope before hitting a guard rail and rolling.
They however denied the charges and were each ordered to execute a Sh 1 million surety bond with an alternative of Sh 1 million cash bail.
They were charged with allowing the ill-fated bus to operate at night without a valid night-time Road Service License.
The duo has also been faulted for not keeping records of the crew manning the bus in compliance with safety regulations.
Do you agree that the body builder should take blame?