Its a hold it there scenario for the DPP as court judge reportedly expunged the Director of Public Prosecution (DPP) from Kidero's case, noting that the office  has no role in the proceedings which had also not been cited for any violation.
The former Nairobi Governor has since pleaded not guilty to three corruption-related charges leading to the loss of Ksh 213 million public funds.
Justice Hedwig Ongudi on Thursday granted orders in an urgent application by Mr Kidero, who had accused EACC of harassing him with the intention to cripple him economically.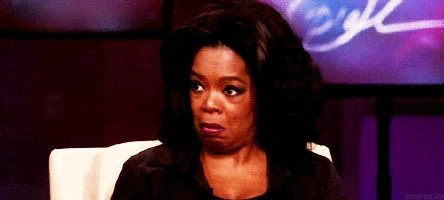 The judge asked the anti-graft agency to put on hold the investigation until the next week when a ruling on Mr Kidero's application seeking to stop the search would be heard.
The High Court has extended orders barring the Ethics and Anti-Corruption Commission (EACC) from searching or evaluating former Nairobi Governor Evans Kidero's properties.
In her ruling today morning, Judge Hedwig Ong'udi further directed EACC to release any searched and seized property belonging to Kidero within 72 hours.
Through lawyer Tom Ojienda, Mr Kidero argued in his filings that EACC had in an attempt to defeat a matter which is pending ruling, and without a court order, raided properties and establishments which he owns directly or through companies associated with him, and harassed and intimidated tenants, occupants and the patrons of the establishments.
The statement by Director of Public Prosecution nominee to the parliamentary Committee on Justice and Legal Affairs that Noordin Haji gave stated:
I am an Advocate of the High Court of Kenya of 19 years standing. I began my public service as a State Counsel in the Office of the Attorney General, a foundation that has served me well over the years.
My public service continued as a member of the then National Security Intelligence Service, as a legal officer, where l was privileged to help set up the legal department. I served in various other capacities including as a Deputy Director in charge of Administration and onto my current position as a Deputy Director in charge of Counter Organized Crime.
Hon. Members, As Deputy Director my work includes advising the Director General NIS on Legal and Strategic matters on Organised Crime. I head coordination of Interagency Operations on organized crime, investigating, analyzing and compiling evidence for prosecution. In this role the collaboration with the Office of the Director of Criminal Investigations, Prosecutors, the Judiciary and other investigative bodies has over the years allowed me to develop a very broad, deep, rich and diverse experience in the criminal justice system. This accorded me a vantage point through which l have seen the opportunities and challenges within the criminal justice system which is a vital perspective necessary to be an effective Director of Public Prosecution.
Do you think the DPP will stay away from the case?