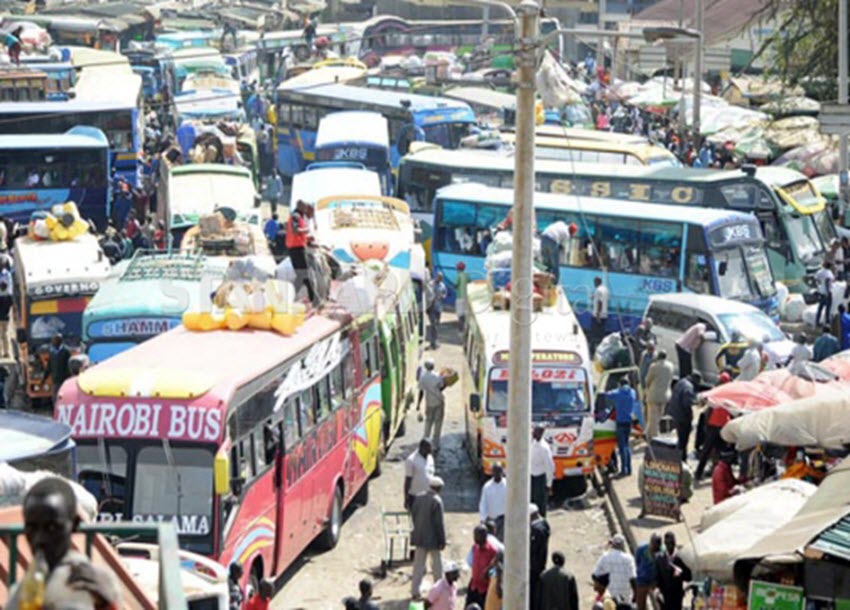 Is the Matatu industry becoming untouchable ??
When the founders of the  Matatu industry sought and got protection from President Kenyatta against a petition by the owners of bus companies, it was hoped they would plug the gap in transport demands and provide employment.
But the complaints from the owners of the buses should have provided a glimpse into the unruly character traits that were being nurtured then.
Kenya's public transport industry loses at least Sh47 billion every year to a network of cartels that run the sector — including organised criminal gangs, rogue traffic police officers, county askaris and touts.
Public service vehicle (PSV) owners, who do not bow to this brutally extremely hungry cartel, are either pushed out of business or forced off lucrative routes.
As a result, Kenya Bus Service Management managing director Edwins Mukabanah says, the cartel has pushed PSV owners to the periphery of the business income, with many opting out as others remain hostage to the syndicate.
When bus operators sent a delegation to talk to the then President Mzee Jomo Kenyatta at his home at Ichaweri in Gatundu , he patiently listened to their troubles, with their main plea being that because the matatus were operating in the same sphere as their buses, they ought either to be regulated or banned.
Kenyatta is reported to have asked Dedan Nduati, their leader, how much a bus cost, and the answer was promptly given that it was Sh100,000.
"What about a matatu?" the President asked and he was told that would be Sh25,000.
"Go and sell the buses and buy matatus," the President replied.
It was a sector being championed by influential people interested in the emerging formal business club left by the departing settlers after Independence. The movers here were people who considered themselves freedom fighters but lacked the necessary sophistication to engage in white-collar business.
They were political players in the nascent Kenyan state but were not well schooled in the dynamics of modern trade and commerce. So, once they received the presidential backing, the sector picked up and grew on parameters that borrowed heavily and more from the political norms of a guerrilla movement.
That was that and a few months after that meeting in 1973, the President exempted all vehicles under three tonnes from paying TLB licenses. The thinking at this time was that matatus were creating business and employment opportunities, and in a city whose population was growing, that could only be a good thing.
Into this mix was added the fact that, with the proliferation of gangs, the daily earnings by the matatu provided rich pickings.
To get the van you have converted into a matatu on the road for a certain route, you had to deal with the people who established the route or those who run it, without which the matatu crew would be subject to intimidation and harassment.