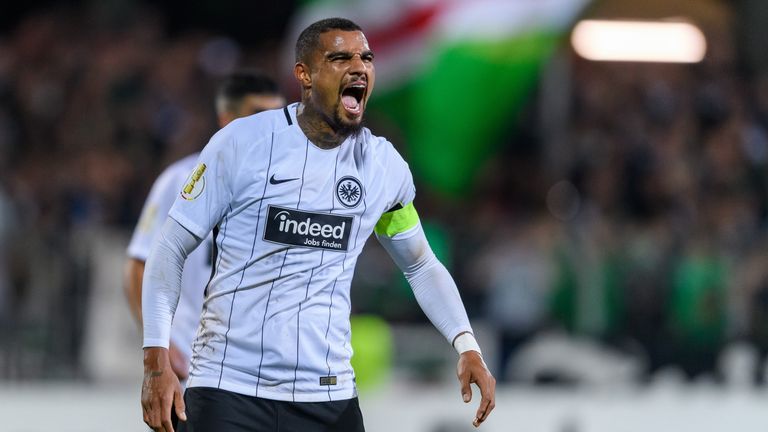 Kevin-Prince Boateng said he understands why Mesut Ozil withdrew from international competition amid growing tensions in German society and football "because I have been there."
Boateng, now with Sassuolo, became a controversial figure when his foul in the FA Cup final between Portsmouth and Chelsea ended Michael Ballack's hopes of playing in the 2010 World Cup, which would have been his last.
A German pundit said in 2009 that Boateng "was not able to be reintegrated into society" after a foul on Wolfsburg's Makoto Hasebe, and after the Ballack incident, he was referred to as the "bad boy" of German football, forcing him to switch allegiances and play for Ghana, the home country of his father, as a result of the backlash.
"To be honest, I was shocked, because I never expected it," Boateng said  when asked about Ozil's withdrawal. "I think that it was a stress reaction. I have been there.
"I know what's it like when everyone has a go at you, when criticism is harsh, and your family is part of it. This drags you down and you can't get on with your life."
Boateng, the half-brother of Germany and Bayern Munich defender Jerome Boateng, was playing for AC Milan in January 2013 when he was subjected to racist abuse in a friendly at Pro Patria and led his team off pitch in protest. A few months later, he spoke at the United Nations about his actions.
Born in Berlin, Boateng was honoured for his fight against racism by WDR 1Live, one of Germany's biggest radio stations, in December.
Ozil cited racism at the top of the German FA and in parts of the German society when he walked out on Germany in July following their worst World Cup in 80 years.