Deputy Chief Justice Philomena Mwilu can breath a sigh of relief at last after Chief Magistrate Lawrence Mugambi suspended the criminal proceedings against her. This follows the high court order obtained by Mwilu and lawyer Muluvi.
BREAKING: Criminal proceedings against DCJ Philomena Mwilu suspended by Chief Magistrate Mugambi, referred to the High Court. https://t.co/1CKwYr1Apu pic.twitter.com/n1uVmaRrbc

— Citizen TV Kenya (@citizentvkenya) August 31, 2018
The latest development serves a huge blow to DPP Noordin Haji in his quest to fight corruption among high profile government officials.
On Wednesday, she filed a challege at the High Court which granted her orders to stop the proceedings of a magistrate's court, though it cited the wrong case further complicating the matter which was pushed to Friday to enable the High Court to rectify the clerical error.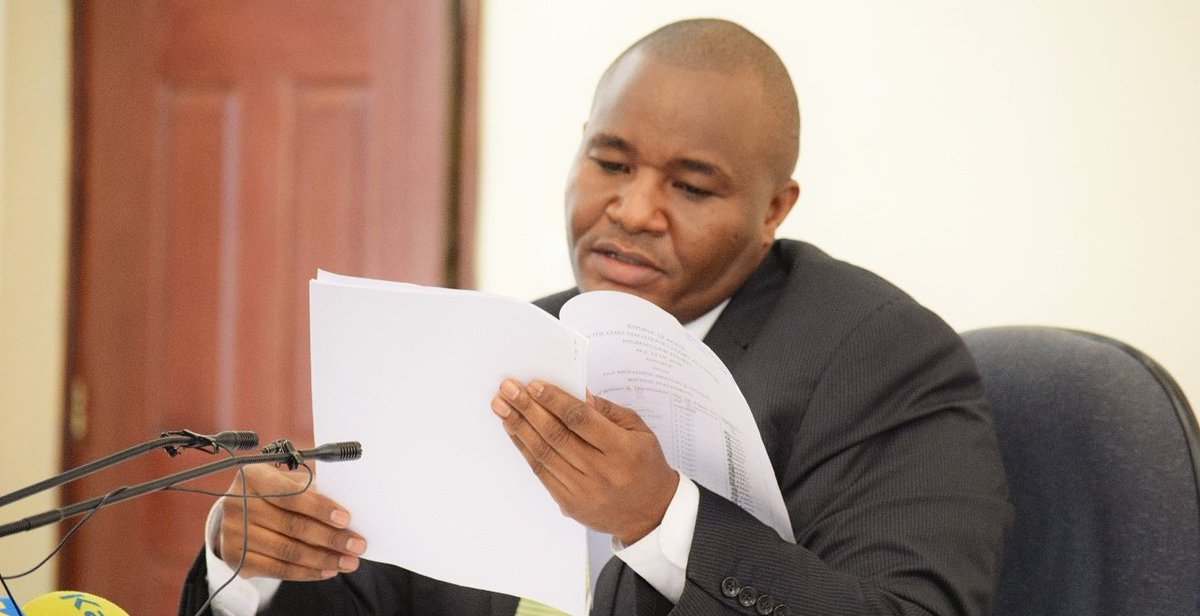 Her trial was suspended  following a barrage of legal arguments by her lawyers who termed the whole case against Philomena Mwilu unconstitutional.
Mwilu who is one of seven members of the Supreme Court, was arrested after Director of Public Prosecutions, Noordin Haji, accused her of abusing her office for personal gain.
A section of lawyers have argued that Mwilu's arrest and prosecution could lead to a constitutional crisis because the Judicial Service Commission is not properly constituted.
Mwilu is facing five corruption-related charges including improperly obtaining the execution of a Sh12 million security belonging to the collapsed Imperial Bank between August and October 2013.
Magistrate Mugambi freed her on a personal bond of Sh5 million.
The Director of Public Prosecutions (DPP) Noordin Haji had listed acceptance of money in circumstances that undermine public confidence in the office she holds as among charges she would face.
Anti-Corruption Magistrate Lawrence Mugambi halts criminal proceedings against DCJ Philomena Mwilu following a stay order by the High Court.

Mugambi retains status quo in regard to bond and related orders; directs lawyers to appraise him on High Court proceedings on Oct 22. pic.twitter.com/aRQOO6BK2d

— Jeremiah Wakaya (@WakayaKE) August 31, 2018
Mwilu also faces abuse of office, unlawful failure to pay taxes, and conducting herself in disregard of the law.
Haji said the charges stemmed from an investigation that was carried out by the DCI.
DCI officers led by chief detective George Kinoti arrested Mwilu at the Supreme Court buildings Tuesday afternoon before taking her to DCI Headquarters from where she was processed and subsequently taken to Milimani Law Courts to take plea