Good morning dear reader,
This Easter we might have few reasons to rejoice. It has not been a good year since the Covid-19 pandemic struck the world, left many jobless and hundreds of people dead.
Many would have wished to pull a rabbit out of their hats this Easter and make magical memories with friends and family but due to economic challenges and worse off the imposed lockdown in some counties, that may not be forthcoming to many.
But regardless of the situation, we must find reasons to rejoice! Easter is a moment to reflect on many battles we have fought and won, and not the ones we have lost.
Easter symbolizes a sense of joy, therefore, we must reinvent, reposition and repackage ourselves for renewal and new beginnings.
The symbolic suffering of Jesus Christ and his subsequent resurrection does not draw lessons for Christians only but for the whole human race. It reminds us that at our lowest moment, we can fight a good fight and emerge victors.
May you find solace in the many battles Jesus fought and rejoice over his victorious resurrection. Just like the son of God, we shall overcome!
That aside, here are top stories today:
Uhuru's Secret Night Fate With Raila
President Uhuru Kenyatta and ODM boss Raila Odinga on Thursday put on a show of unity in attempts to end weeks of anxiety and claims of mischief and suspicions over the fate of BBI.
The duo defied swirling speculation over a fractious relationship and staged a united front of common purpose in Nairobi streets to prove naysayers of their handshake wrong.
Taxpayers to Fork Out Sh361bn to Implement BBI
You will fork out as much as Sh361 billion annually to run an expanded government with 70 more constituencies if Kenyans pass the BBI referendum.
Of this, Sh343.17 billion will be allocated to county governments with an increased share of national revenue, 35 per cent up from the current 15 per cent.
Two Vocal MPs Who Attended Uhuru-Raila's Karen Meeting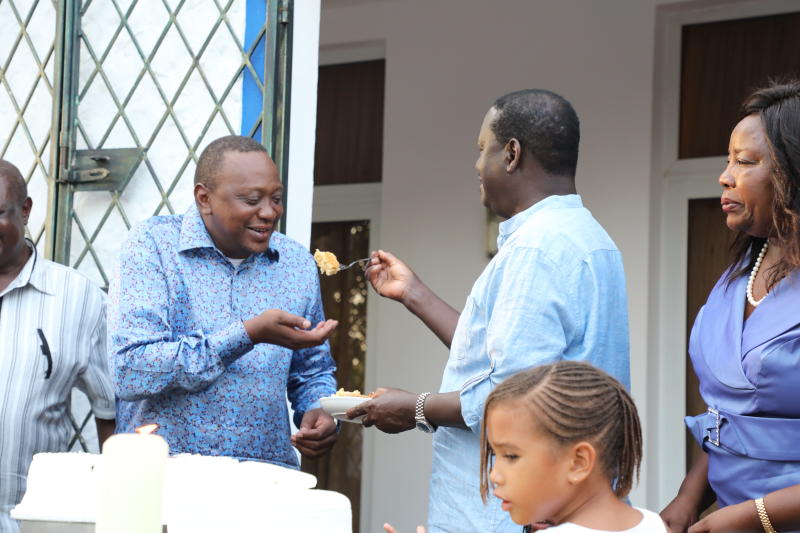 President Uhuru Kenyatta and the ODM leader Raila Odinga on Wednesday held a crucial meeting at the latter's Karen Home.
The meeting came after the ODM leader had met senior officials of the ODM party at the same home on the same day.
The top brass leadership of the Orange Party deliberated on a myriad of issues including their commitment to Handshake and the BBI.