Good morning,
The fact that a majority of Kenyans love alcohol is a vast understatement.
A recent survey by the World Health Organisation revealed that alcohol has become the beverage of choice in the country and that more Kenyans have become binge drinkers, meaning, they consume more than six drinks at a sitting.
The same survey also showed that Kenya has no rival in East Africa when it comes to beer consumption and leads by a big margin in the region with 56% of alcohol consumed in the country being beer.
These staggering statistics definitively explain the delight many alcohol lovers expressed when President Uhuru Kenyatta announced the reopening of bars.
As anticipated, Kenyans threw caution to the wind on the very day of the President's address and thronged various watering holes without paying much attention to the strict guidelines outlined by the Ministry of Health.
Chaos have also been reported in parts of the country with at least three fatalities from bar brawls just two days after Uhuru announced the reopening.
This begs the question: do you think with revelers throwing caution to the wind could draw back the gains of containing the COVID-19 pandemic and push the country to a second wave of the virus?
Do you foresee the government being forced to close down bars and clubs sooner than expected?
Here are the stories making headlines on Opera News today:
Dennis Okari's Whistleblower Arrested Over Abduction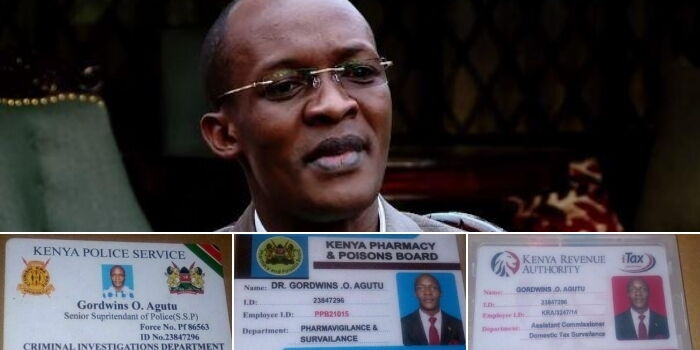 Detectives from the Directorate of Criminal Investigations arrested Gordwins Agutu who blew the whistle on the Kemsa Covid-19 kits scandal.
Agutu was taken into custody on Wednesday, September 30, after he was accused of being part of a gang which allegedly impersonated EACC and KRA officers to abduct a businessman in Nairobi.
Revealed: Why Kemsa Bosses are in Trouble
Top bosses at Kemsa might be prosecuted after a comprehensive audit report revealed the purchase of Covid-19 items was designed to siphon funds.
The report by Auditor General Nancy Gathungu was made public only hours before DPP Noordin Haji makes an announcement on Thursday about whether the officials will be charged.
Tension Rises in Migori Over Obado Impeachment Bid
The impeachment motion against Migori Governor Okoth Obado is headed for other chaotic sessions with two assembly camps already going at each other.
Last week, the assembly was marred by chaos and an MCA tried to run away with the mace. Nominated MCA Mary Ogodo's left arm was broken and she was rushed to hospital.
Deputy President William Ruto on Wednesday responded to claims that he had absconded duty and failed to perform his functions. The DP said he knows his work and his boss, President Uhuru Kenyatta, had not complained about his performance. Do you expect the President to finally come out himself and raise the issue of his deputy failing to execute his duties?