Celebrity couple Bahati and Diana Marua have been victims of cyberbullying ever since a section of Kenyans decided to throw insults at them.
The response from the love birds who have constantly been firing back at their haters fueled the online hate leading to a number of people digging and unraveling photos of Diana Marua's past.
Kenyans on Twitter have since shared photos of Diana's alleged exes which have now gone viral. One of the photos that have got social media users talking is of Diana and Kenyan footballer Victor Wanyama.
Some Kenyans went ham on Bahati and mocked him claiming that he has no reason to brag about his lover yet a number of men have got the pleasure of dating her way before she settled with him.
Although some celebrities like King Kaka had spoken in defense of the celebrity couple, Twitter users seem to have all the time to troll the couple.
Here are some of the photos of Diana and her alleged exes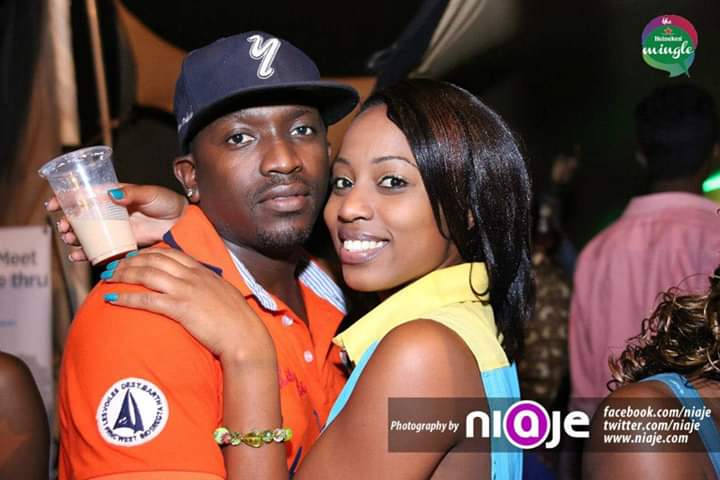 Victor Wanyama
Their relationship was confirmed by the gospel artist during one of their vlog. Speaking in the vlog, Bahati revealed that one of Diana's exes was the biggest player at AFCON then and he scored 3 goals.
Kiptoo Kirwa
Although nothing much is known about the pair, this photo shows that Diana was pretty comfortable during the hangout with K4 of Kiss TV.
Silas Imbaga
Fans knew about Imbaga after rumors that he had demanded for a DNA test for Bahati's first born child with Diana.
Imbaha who was identified as an owner of Pitstop Bar and Restaurant in Lang'ata however refuted the claims.
"Yes Diana is my ex-girlfriend but I did not demand DNA test. But the person doubting whether the child is his should go ahead and do the test," he said during an interview.
Nick Mudimba
Her relationship with the former KTN anchor is believed to have been one of the longest relationships before she dated Bahati. The couple dated for 4 years before they broke up.