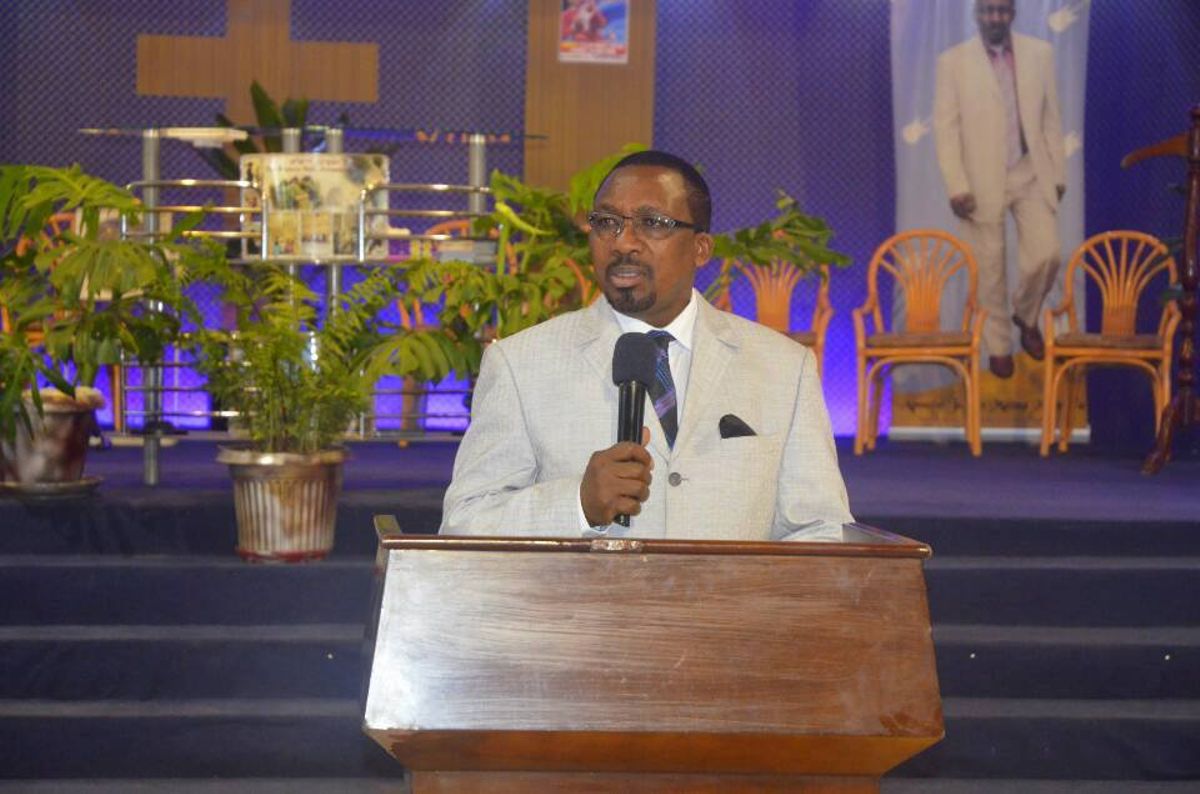 Pastor Ng'ang'a is back on the limelight courtesy of yet another outrageous video of him losing his cool with an alleged member of his congregation.
The controversial pastor shouted in dismay after the member requested for financial help claiming his business was dying because of the coronavirus epidemic.
In the now viral clip, the televangelist was quick to disown the person who sent the message claiming he was no longer welcome to fellowship with him.
"Kuna mtu ako na akili mbaya, ananitumia message ati nimuombee biashara yake iko chini. Wewe ni mtu mjinga, you cannot talk about business na wakati watu wanakufa. Kama wewe ni mshirika wa kanisa langu niikuone kwa kanisa langu tena. Hiyo text tumia polisi wakupee security." Said Pastor Ng'ang'a.
Known for his unending drama, the televangelist went on asking the person who sent him the message to consider that everyone was dealing with bigger issues in the country than his 'little' business hitch.
"Hauweizi niambia mambo ya biashara saa hizi wakati watu wanakufa na moto inachemka..unanitumia ati, 'Apostle naomba unikumbuke biashara yangu imeenda chini kama uko na kitu unitumie.' Wewe sio mshirika wangu mimi wewe ni mshiriki wa corona!" Pastor Ng'ang'a added.
Adede Adede tafuta upako Kwa mungu direct. I told you that pastors saa huu wanaombea tu watu maneno ya low libibo. Reverse that message na hiyo text tumia Jo Pitipiti nonsense

Posted by Werah Mourice on Tuesday, 28 April 2020
For a while now, Pastor Ng'ang'a joins other churches in abiding by measures put in place after President Uhuru Kenyatta directed Kenyans to avoid congregating in places of worship.
Others Pastors remain hopeful now that after restaurants being allowed to operate, congregants should be allowed to go to worship in their churches.
Pastors are now begging for churches to start operating just like any other business. They argue that social distancing among other measures will be observed during church services.