Amina Khalef, wife to bongo musician-Ali Kiba- took to her instagram account and responded to Loveness Malinzi aka Diva, who is alleged to be Kiba's side chick.
Sharing a Whatsapp conversation screen short which is said to have happened between Kiba and Diva, she attached a famous meme of men dancing with a coffin which has gone viral in the recent days and warned her.
"Diva divahuyo @officialalikiba ni mume wa mtu," she said.
Unfortunately, her followers were so quick to blast her saying that it is not worth sharing the conversation.
Endeleeni kufoji sms 😂😂muandiko wa diva unajulikana😂
Usikute Ali alikuwa tu anamtania bidada akaachia goli 😂😂😂😂😂 jamani ukisikia mwanaume kaoa kuwa na adabu funga miguu yako. Utaliwa na kwa mkewe atarudi na msamaha atapewa utaishia kupayuka mitandaoni.
kiba nae inaonekana ana Atari akee😋😋😂😂
wewe kama ni mjanja na umeolewa uyo mmeo upo nae saizi kwann upo kwenu badala kuwa na mme wako?
Dada wewe ni mtoto wa kiislam jifunze kusamehe na kusahau aya mambo kuyapost mtandaoni ayatakusaidia chochote
Weeeh Kwa lazima… Allah akuhifadhi na mahasidii jamani makubwa🔥🔥🔥🤔🤔🤔🤔🤔
Utakufa pressure wewe😂😂😂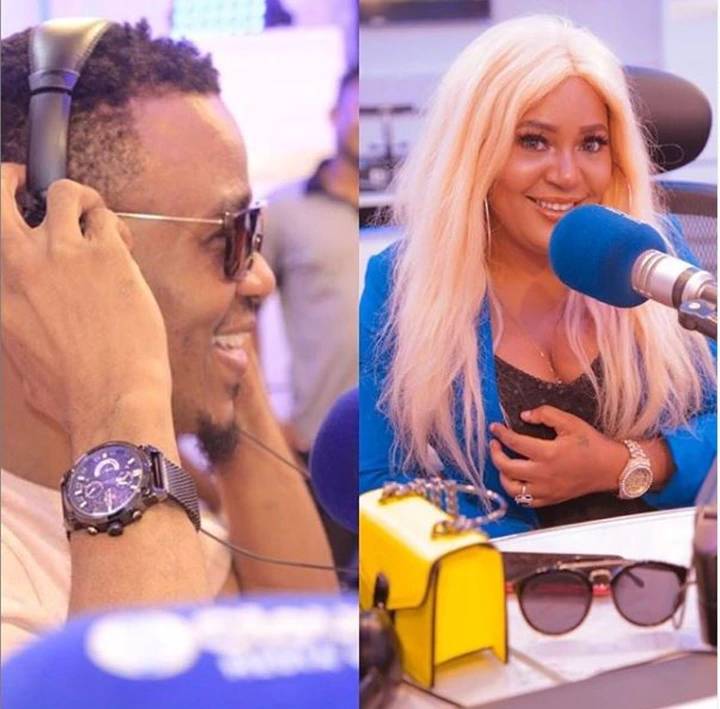 Diva claimed to have been in na relationship with Kiba for a long time but have been keepig it a low key.
Me and Ally we came along way since his return in the music world and yes both as friends n lowkey lovers kwa muda mrefu saaaaaanaaaaaaaaaaaaaaaaaaaa.
Hakuna ugomvi or anything I end up everything peacefully, jus a woman ameamua to ku move on na maisha yake n fade up with on and off, so sielewi why natukanwa matusi kibao, I always love and respect him and his talent but have a life to live si kupost kila siku mambo or kuwa a puppet hell no I refuse … I want peace thats all and I have it all," she said.