Diamond Platnumz' baby mama Tanasha Donna has finally come out to reveal the real sponsor behind her latest financial win, her mansion.
The 24-year-old made the announcement about her new wanky mansion on Saturday night posting photos of the two-storey mansion captioned the photo "God is good."
During an ain't live session with fans, she revealed that she and her baby boy would b moving in within a week.
Hawk-eyed netizens spotted Tanasha and City realtor Mwende Thuranira together, thus starting rumours that she could be dating him, a month after packing her bags from Tanzanian home with Diamond.
Many went ahead to say that Mwende could be the sponsor behind her latest mansion purchase.
Both Tanasha and Mwende have come out to refute that rumour.
Taking to her Instagram story a few hours ago, Tanasha expressed her disappointment at people who always feel the need to associate a woman's success to a man.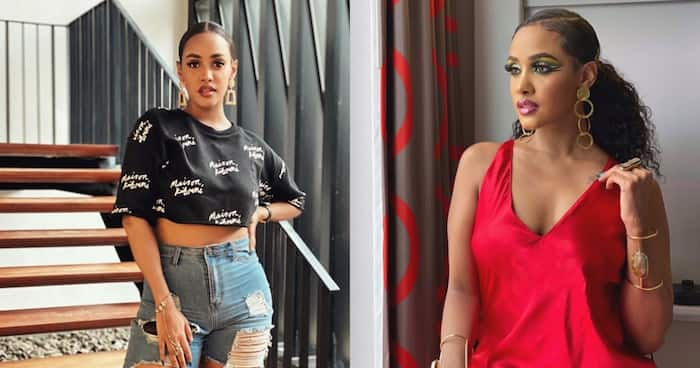 "Aint it sad how a woman can't accomplish something big on her own hard work, dedication, brand positioning with the help of a good team without the media associating your success to other men," the 24-year-old radio personality wrote.
"Woman buys a car or house or opens a business, public perception is 'oh she must be dating a sponsor or rich guy'".
After expressing herself, she finally revealed who the real sponsor for her success is. Believe it or not, it's God.
"GOD IS MY SPONSOR!" she proclaimed.