First Lady Margaret Kenyatta has donated dignity packs to fistula patients undergoing reconstructive surgery at the  Mama Lucy Kibaki Hospital in Nairobi.
Obstetric fistula is a hole between the birth canal and bladder or rectum that is usually caused by prolonged obstructed labor. It is both preventable and treatable, but fistula plagues the lives of thousands of women in Kenya every year, leaving them incontinent for urine or stool.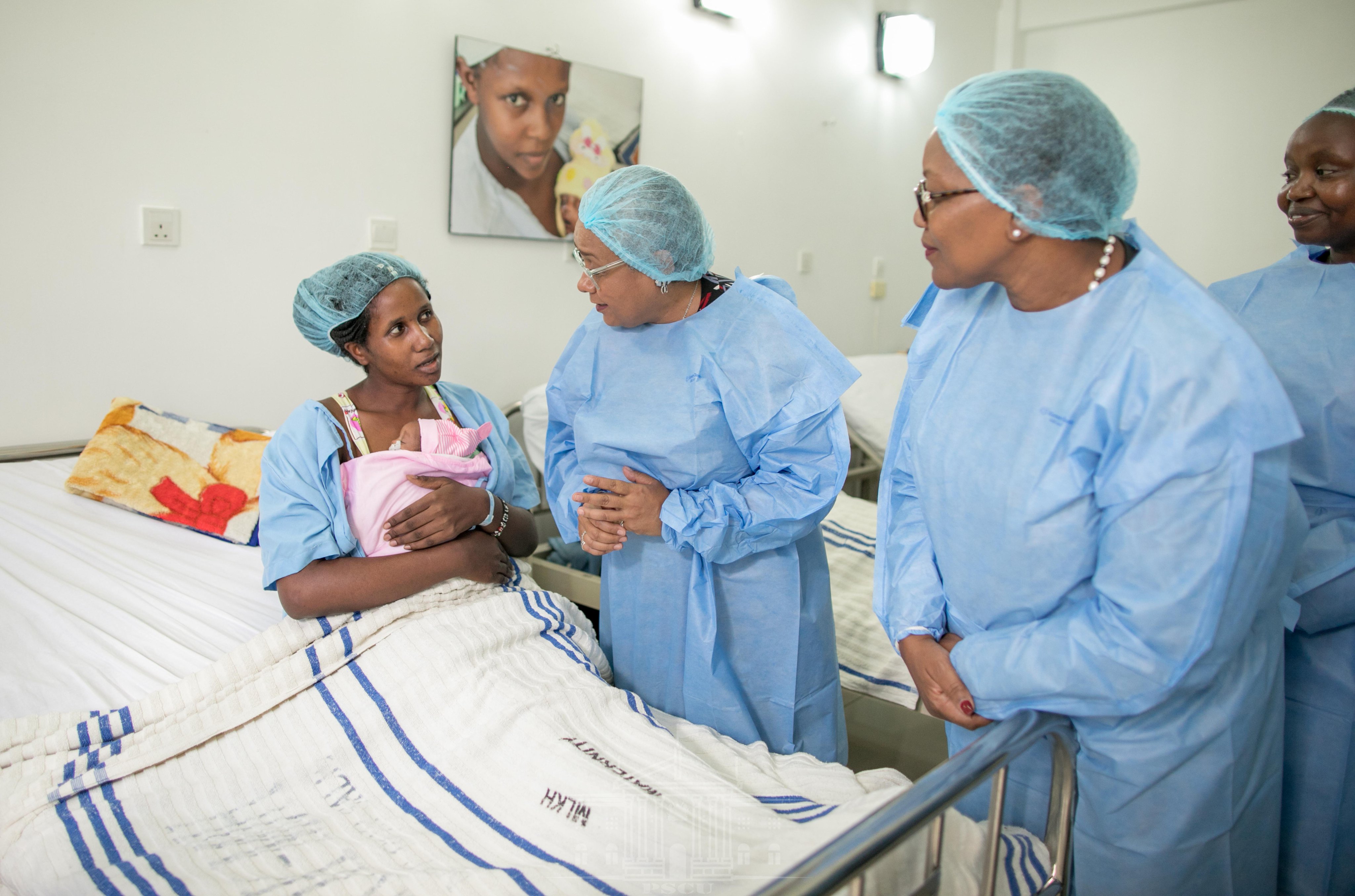 Dignity packs comprise of the basic necessities that women and girls require to maintain feminine hygiene, dignity and respect in their daily lives.
Margaret was also opening the Kangaroo mother Care Unit as part of the 5th beyondZero medical safari.
Kangaroo mother care is a method of care of preterm infants. The method involves infants being carried, usually by the mother, with skin-to-skin contact. This guide is intended for health professionals responsible for the care of low-birth-weight and preterm infants.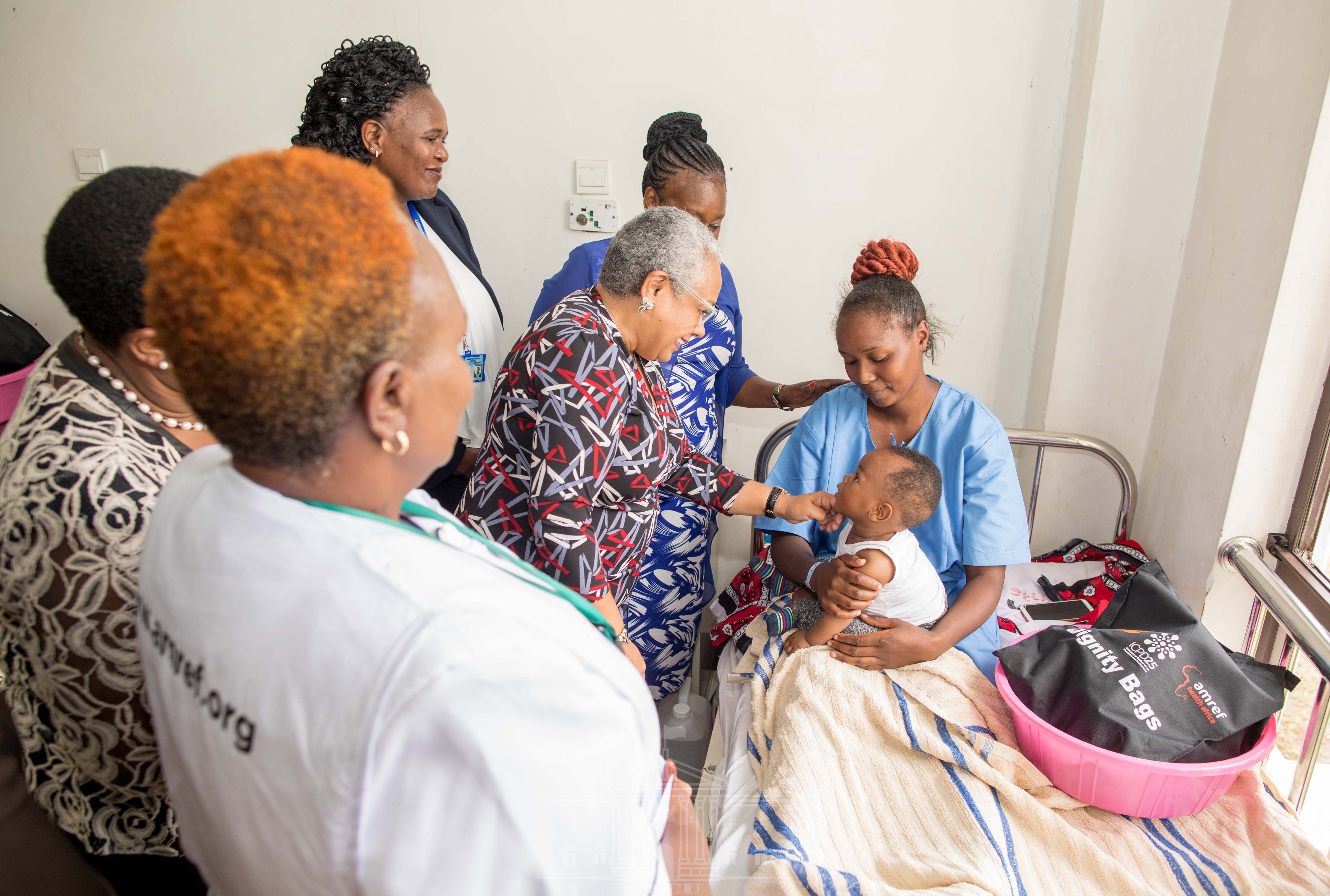 Launched in January 2014 by Her Excellency Margaret Kenyatta the First Lady of the Republic of Kenya, Beyond Zero was inspired by the realization and knowledge that maternal and children deaths are preventable.
Beyond Zero is a call to action for policy prioritization and formulation, increased resource allocation, improved service delivery and better individual health seeking behaviors and practices.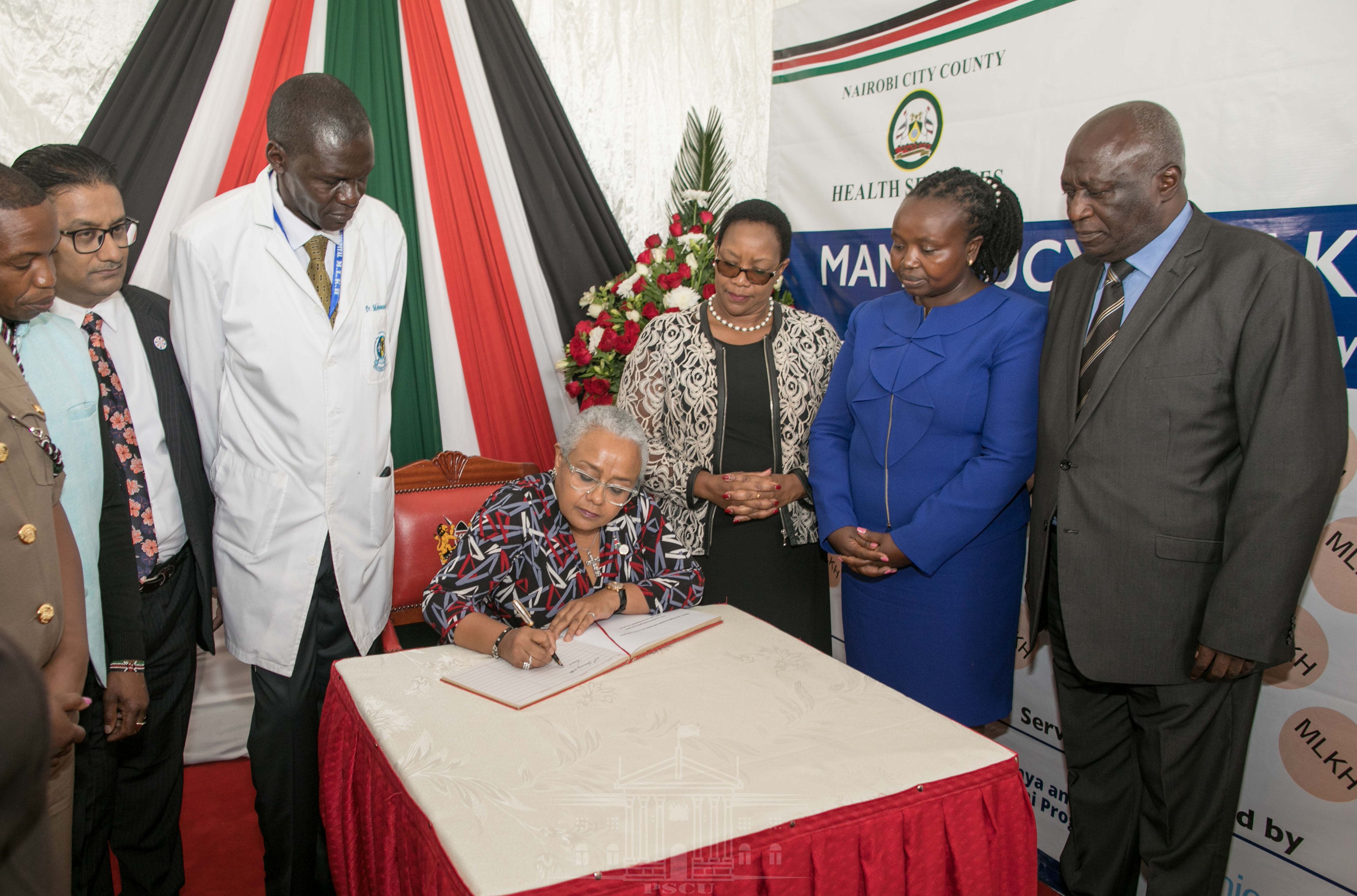 While launching 2020 beyond zero marathon edition, the first lady urged Kenyans and well wishers to continue supporting efforts aimed at enhancing the delivery of health services in the country including the Beyond Zero initiative.
She thanked the marathon's stakeholders including donors for their continued support saying Beyond Zero mobile clinics and the Beyond Zero medical safaris launched have touched millions of lives through free medical services, advocacy and awareness.