Being a celebrity comes with lots of pressure and some have gone the extra mile in order to remain on top.
However, some have found themselves in trouble with their insensitive comments about Kenya.
Here are some of the celebrities who faced the wrath of  Kenyans after trying to ditch their motherland.
Larry Madowo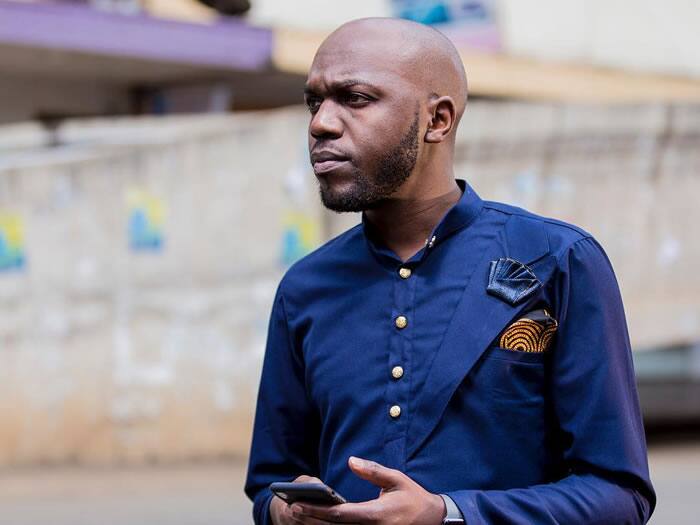 Veteran Media Personality Larry Madowo has faced the wrath of Kenyans after he said New York City is his home and not Kenya.
Taking to his Instagram account, Ex NTV's presenter lamented how he bought a tiny avocado at Ksh 175 adding that he is going back at his home in New York City.
"Woke up in my own bed for the first time in a month. Kenya, Nigeria, France & Germany were good but it's great to be back home in New York City.
Even if its -6° C 🥶 And this tiny avocado cost $1.69, which is obviously daylight robbery," he wrote.
However, Larry faced the wrath of Kenyans after he called New York City home.
One
net
izen
said, "Man is calling New York his hom.. Ata miguna alianza ivi na sahii analia kurudi Kenya".
While another one reminded him of  Lawyer Miguna Miguna's dramatic deportation,"
Kuna time utawekwa kwa ndege uende new york useme 'i'm not boarding".
An
other
user
added,
"Miguna is a nobody in Canada, but here in Kenya he is no ordinary man that's what makes him wanna come back".
"Home! you mean migori?or New York!,"
"This statement will be revisited one day,and you will be taken back "home"Miguna style, that is if you will misbehave,"Obiero
said.
Huddah  Monroe
A few days ago, Kenyan Socialite Huddah Monroe faced the wrath of Kenyans after she said that she would rather be addressed as a Nigerian adding that she is tired of being called a Kenyan.
"Lol! I´d rather be called a Nigerian that a Kenyan! Both countries are f**ked up! But I´m tired of being called Kenyan," she wrote.
Her post angered Kenyans, who called for her deportation to Nigeria.
One user said,"Hatters please keep off organize mobilize for her Nigerian dream we want space for Miguna".
Njoki added, "This is meant for the man she is targeting this 2020. this sounds like music to that Nigerian man right now"
"
We're really not proud to have you as a Kenyan, so get off your high horse".
Victoria Kimani
Singer Victoria Kimani has never been afraid to point out the lack of support towards Kenyan music and she has done it again.
She basically says it is the reason she left Kenya and if the trend continues pretty soon no one is going to afford local artistes after they get opportunities away from home.
By her ditching her motherland, it has incessant attacks on her from social media.