Has she found new love already?
Former Switch TV Presenter Jackie Matubia surprised her fans after sharing a photo on her Instagram story that suggested she has a new man.
In the photo, there was packed takeaway food from Java House and she captioned, "When he brings you food from your favourite joint, Thanks babe."
This comes after she quit her job at Switch TV and confirming that she broke up with her baby daddy, Kennedy Njogu.
Last week a Nairobi woman that hid her identity confessed to Entertainment vlogger, Edgar Obare that she was in a short relationship with Jackie's ex-lover Njogu. The lady said that they met on Tinder and since then they were hooking up.
"We met on Tinder, after a while he asked for my number and since he never used to log in on the app regularly, I gave it to him. So we started talking and that is when he lured me and I agreed, I guess I was so high then," the Nairobi lady confessed.
She later added that they have been sleeping together without protection and the first time they sexed she was given KSh.10,000. Since she did not know who he really was, she took her time to research him only to find out that he is married to Jackie Matubia.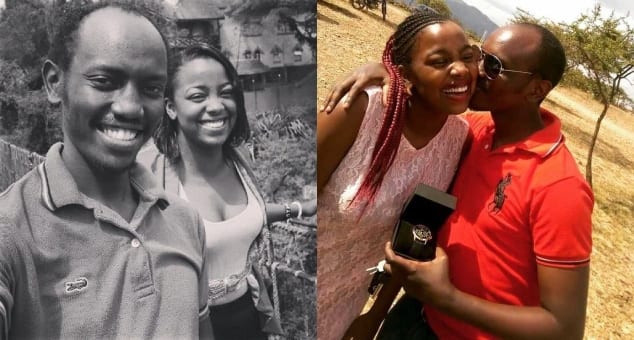 "I found out he was Matubia's baby daddy and was shocked. But he told me they were apart,'' she revealed.
This confession came after the cheating allegations arose.