Arsenal supporters now want the club to follow in Spurs' example and fire coach Unai Emery with the Gunners currently struggling in the English Premier League.
The Spanish tactician is currently under pressure after a run of four league matches without a win. Sixth-placed Arsenal has managed just four wins in 12 league assignments this season. Their failure to protect leads is another concern for the fans.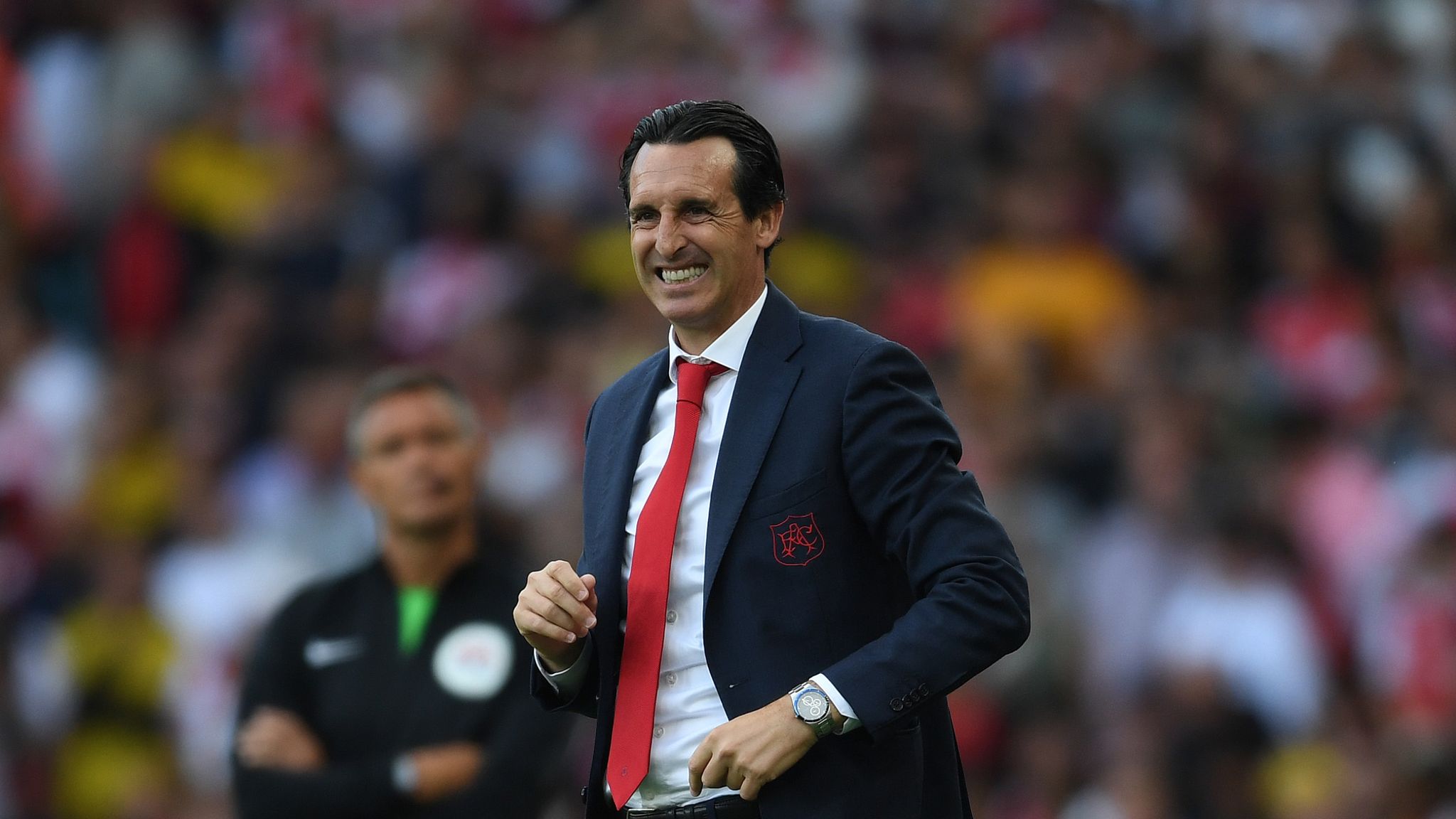 The club's fortunes haven't changed much since Arsene Wenger was fired last year and replaced with Emery. The team failed to secure Champions League football last season after finishing below the top four positions. They further suffered an embarrassing 4-1 defeat to Chelsea in the Europa League final.
A defiant Unai Emery has however remained adamant that he can turn the team's fortunes around. The team's last defeat to Leicester City further piled pressure on him and the club hierarchy is said to be concerned with the poor run.
Club legends Ian Wright and Emmanuel Petit have also joined those asking for the coach's firing. Wright said the same is not progressing under the former PSG coach while Petit believes Patrick Vieira or Thierry Henry is better placed to lead the club forward.
On Tuesday, Arsenal arch-rivals Spurs fired their coach Pochettino and now Arsenal fans want to same fate to befell the Europa League-winning coach.
If Tottenham can sack pochetino after all he has done certainly arsenal can replace @UnaiEmery_ for the nothing he has achieved. #EmeryOut #FuckyouXhaka

— craig (@iamFoxlink) November 19, 2019
When is @UnaiEmery_ leaving our club @Arsenal please sack him. If we are to consider sacking him after 6 games then we shall be fighting not to be relegated pic.twitter.com/kUZTesuOrO

— Raymond ssegawa (@ozil_raymond) November 19, 2019
At least @SpursOfficial had the balls to sack #Pochettino. @Arsenal don't have the balls to sack the failure @UnaiEmery_

— Jamzz_z (@Jamzz_z) November 19, 2019
Can you please just follow in @SpursOfficial footsteps for once @Arsenal …you know we are not London brothers…we are neighbor…we are the closest friends..so please..sack Unai Emery and give us a better coach before the end of this month….please my arsenal..I love you..

— Nelson Shiliano (@Yusufolashile4) November 19, 2019
If Tottenham can sack Mauricio Pochettino. What is Arsenal still doing with Unai Emery.🤷🏿‍♂️
Good Ebening all

— chinayduh maverick (@chinayduh) November 19, 2019
Mauricio Pochettino has been sacked by Tottenham.

Arsenal should sack Unai Emery, and go for Pochettino.

— Mmenyene Akpan (@SportFarmerNG) November 19, 2019
@Arsenal when are you sacking Unai Emery? Other sensible clubs are even sacking their half decent manager. We have a mannequin as manager and you have refused to sack him.

— Prof Öbum Ösigwe (@ObumOsigwe) November 20, 2019
"Arsenal" pls sack unai emery 😢😢😢that shit doesn't belong here, or is it because his name his emery, that sound like emirate is the reason not sacking him? pic.twitter.com/hnZbbC278Z

— CODED (OMO IYA ALAGBADO) 💯💯💯🙌 (@ulotleather) November 19, 2019
Tottenham sacked Poch

If Tottenham can sack their coach, WTF is wrong with Arsenal Board.

Sack Unai Emery now!

Shiii!😡

— Obinna Omoyiibo Yemiri 🇳🇬🏐 (@ObinnaOmoyiibo) November 19, 2019
Can Tottenham board help us sack unai emery too?#EmeryOut

IMO I think posh wanted to get sacked so spurs fans don't boo him when he takes over a new club prolly rival team like man united

— Local Spider Man🇳🇬 (@iam_clive) November 19, 2019