West Pokot Governor John Lonyangapuo has once again cracked up Kenyans with his latest claims that his popularity has earned him celebrity status in the United States of America.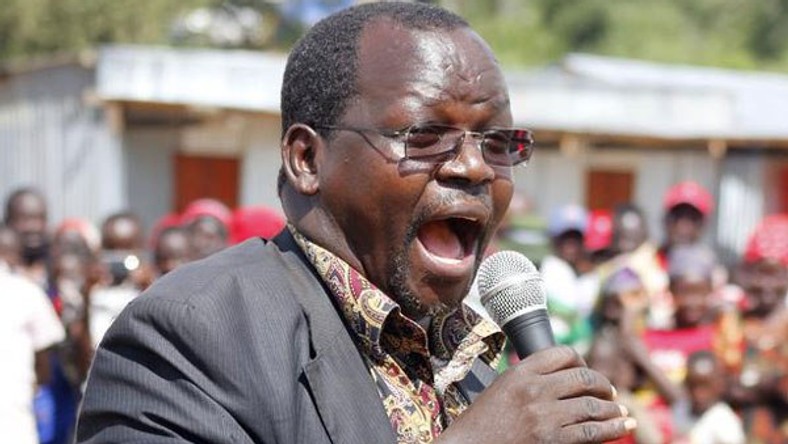 While speaking to West Pokot residents, Lonyangapuo jokingly revealed how he was received in the US, where he was feted with an award in New York.
"[Bahati mzuri mimi ni very popular pale YouTube na Twitter. So nafika huko wazungu wanasema, tupige picha, tupige picha!…Ukiona Lonyangapuo amefunga safari ya kwenda nje, kuna sababu.] Luckily, I am very popular on YouTube and Twitter. So when we got there (New York), the whites rushed to me with requests for photos together. Whenever you see Lonyangapuo make foreign trips, there's a big reason," he said.
The comical governor had gone to the US capital, to be feted for his exemplary performance in matters concerning women's health and wellness. Lonyangapuo also passed his greetings from the US president, Donald Trump, to his jubilant audience.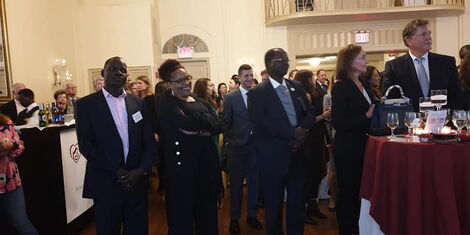 The award, Saving Mothers Service Award, is given by a body of international doctors dedicated to improving maternal services in developing countries and hardship regions, where it would be otherwise difficult to access such services.
On November 10, the governor, who has a PhD in Applied Mathematics, left his audience in laughter, after he maintained that the 2019 census figures provided were not an accurate estimation of the population of West Pokot Pokot.
"In 2009, Pokot North alone had a population of 156011. Baada ya miaka kumi wamesema number yao ni 134485. Kama mtu ya hesabu inamaanisha kwa miaka kumi wanawake wote wamekataa kuzaa.
(Ten years later in 2019, the number has dropped to 134485. As a mathematician, it simply means that people in Pokot North did not give birth for 10 years)," said Lonyangapuo.