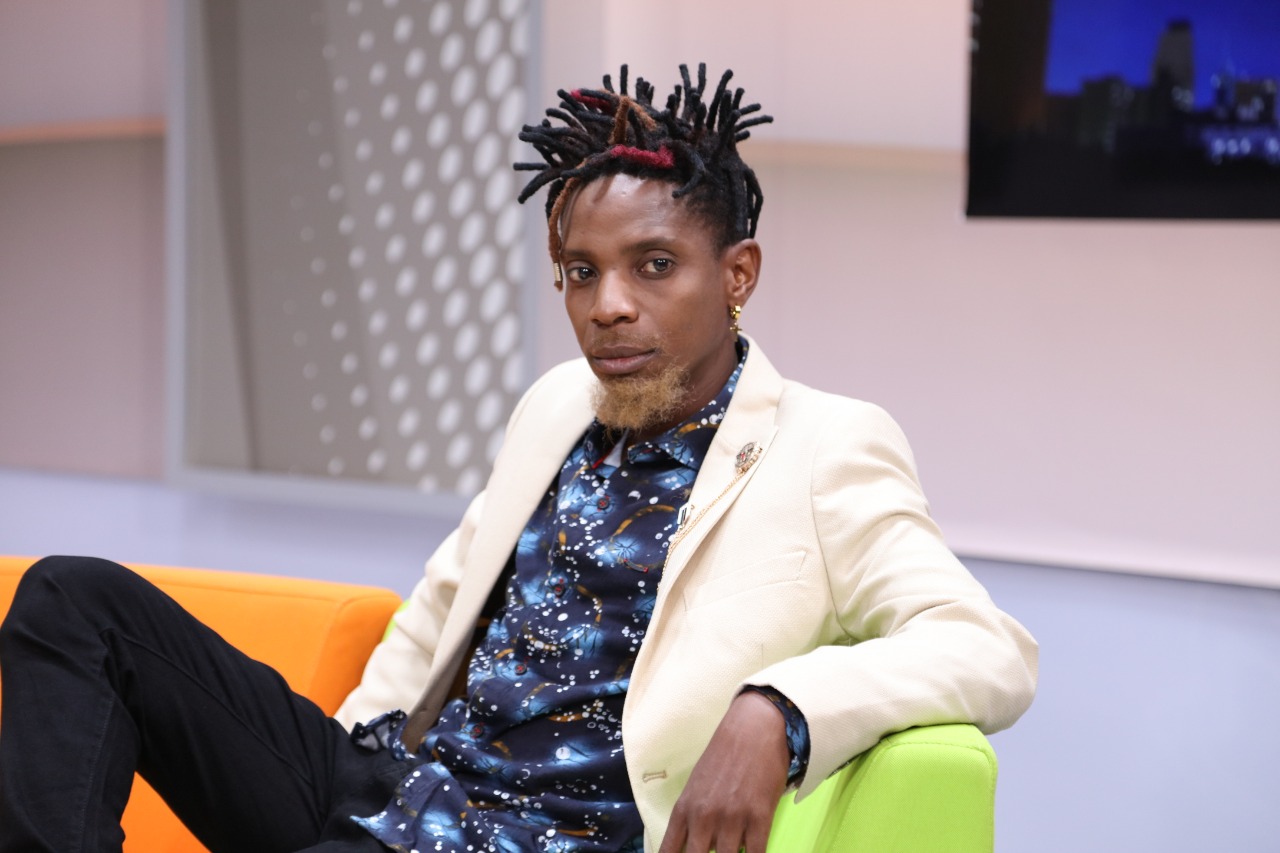 Award-winning comedian Eric Omondi has left many tongues wagging after stepping out with crazy beard color.
The comedian who is known for changing his hairstyle and color ever so often, however, his new beard color has caused a lot of reactions on social media.
He first made his appearance rocking the style on Citizen TV during an interview and later posted the new look on his Instagram account.
And his new style extracted mixed reactions from his fans.
Lillywyne told him to shave or change the color …Change hair or beard….I almost made a call to citizen jana….😭😭…find a balance so that it dosent look tooo busy…nice shoes tho🙂
Breedmisa also added……Hio ndefu leta ninyoe😂😂😂
Malekejr  told him he resembles like congolese musician…. Papa nyosi eliki omondii muthu ya congo 😂😂😂😂😂 while Leaky said that…..Hio ndevu bruuh.. Unakaa koffi amelose weight
Others loved his new look
Mumethu ……🔥🔥🔥🔥🔥🔥
EssieNyambura……..Looking like the funniest man alive.
Matta raw……🔥🔥🔥🔥🔥🔥🔥
Zareherere……..Mondi baba lao🔥🔥
The Comedian is not new to stunts, this new beard style just adds to the list of crazy hairdos that the comedian has been spotted rocking in the past.
The father of one has been doing crazy hairstyles and these are some of them.
When hosted by Oscar-winning actress Lupita Nyong'o in New York, Eric rocked his well-known redhead.
He has in the past been seen with braids when he once tried to 'pull' a diamond by having a hairstyle similar to the Tanzanian Star, Diamond.
When donning the blonde hair, he got into trouble when, being a ManU fan, he told Arsenal fans that he would give his wife if they are beaten by the gunners and would later go ahead to shave his hair.
With his constant hairstyle changing it makes him bring a different personality and image in the competitive Entertainment world.
He was seen spotting dreadlocks when he had a road named after him in Kisumu City.